Invest in graphene: best companies to invest in
Content by Fineco's partner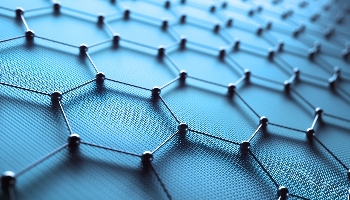 Invest in grapheneBest graphene investmentTrading
The top graphene companies to invest in for 2021
Graphene is an allotrope (physical form) of carbon like graphite and diamond with special hexagonal formations of carbon atoms in the nanostructure. Graphene has unique optical, electronic, electromagnetic, thermal and chemical properties with a vast array of applications in the fields of technology, renewable energy, engineering, construction and much more.
It is both the strongest material ever tested according to tensile strength and one of the thinnest materials in the world. A number of large companies have begun exploring potential uses for graphene or have begun using it in their products, and some small dedicated graphene companies have started as well. Since graphene is a very new discovery and its applications are in their infancy, it presents some (very) speculative investment opportunities that could yield strong returns in the long term. Here are some of the most promising companies developing uses for graphene.
Nokia Corporation
Nokia is a multinational Finnish telecommunications company that, for a period of time, was the world's largest producer of mobile phones. It has since shifted its focus to network equipment production, but it remains the largest company in Finland with a market capitalization of $32 billion USD and has returned to the mobile phone market as well.
Nokia has received a lot of attention in the past few years from analysts since it is on the verge of real profitability on an earnings-per-share basis and is projected to make strides there in the next two years.
The company has also produced quite a few patents related to graphene in the past decade: graphene batteries, transistors, optical networks, phone electronics and more.
The stock is very attractively priced at 14x forward price-to-earnings and is quite solvent, with more than 1.5x cash to debt. Nokia will also strongly benefit from the upgrade to 5G networks across the world, which will reach 60% of people in 5 years, and it continues to win contracts as its growth picks up.
Directa Plus Plc
Directa Plus is an Italian company that creates graphene-based products for countries around the world to use in a variety of industrial contexts in the textile industry. It is a small company dedicated solely to the graphene sphere. Unfortunately, it has not achieved profitability as of yet, but there are still many things to like about the company's prospects, including revenue growth year-over-year above 40%, projected accelerating revenue growth in future years, and projected earnings-per-share profitability to occur sometime in 2023.
The company also has enough cash to cover debts and more assets than both short and long-term debts. Furthermore, it isn't clear what limitations, if any, exist for the company's products and what markets they can enter. With large-scale infrastructure projects taking off in the United States and Africa in the near-term, the growth opportunities here are significant.
NanoXplore Inc. (TSX: GRA, OTCQX: NNXPF)
NanoXplore is a Canadian company specializing in graphene-based products with industrial applications for transportation, packaging and other sectors. Their graphene powders and pellets are combined with other materials to enhance their capabilities while also being a more sustainable, non-carcinogenic and environmentally friendly alternative to other materials.
The company's facility is able to produce graphene on a commercial scale for a relatively low cost, which is a first in the industry. And while the setup for this capability has been costly (around $C30 million is likely), the company now appears to be ready to make use of its investment in itself and can produce 40% of current worldwide graphene production.
In addition to selling graphene powder, pellets and products, however, the company will also be able to license its considerable intellectual property to other companies for much more revenue.
A slew of recent sizable contracts has also bolstered the company's bottom line, and cash on hand adequately covers debt. NanoXplore is currently valued at around $900 million USD on revenues of $55 million USD and a price-to-book of 12x. With these numbers, it is fairly evident that the company is overpriced and likely will be for the foreseeable future. Investors looking to buy may want to wait for a significant pullback before initiating a long position.
Information or views expressed should not be taken as any kind of recommendation or forecast. All trading involves risks, losses can exceed deposits.
CFDs are complex instruments and come with a high risk of losing money rapidly due to leverage. 63.13 % of retail investor accounts lose money when trading CFDs with this provider. You should consider whether you understand how CFDs work and whether you can afford to take the high risk of losing your money.
Before trading CFDs, please read carefully the Key Information Documents (KIDs) available on the website finecobank.co.uk
Fineco Newsroom is a compilation of articles written by our editorial partners. Fineco is not responsible for an article's content and its accuracy nor for the information contained in the online articles linked.
These articles are provided for information only, these are not intended to be personal recommendations on financial instruments, products or financial strategies.
If you're looking for this kind of information or support, you should seek advice from a qualified investment advisor.
Some of the articles you will find on the Newsroom feature data and information from past years. As per the very nature of the content we feature in this section of our website, some pieces of information provided might be not up to date and reliable anymore.
This advertising message is for promotional purposes only. To view all the terms and conditions for the advertised services, please refer to the fact sheets and documentation required under current regulations. All services require the client to open a Fineco current account. All products and services offered are dedicated to Fineco account.