Why you should care about currency when investing
Content by Fineco's partner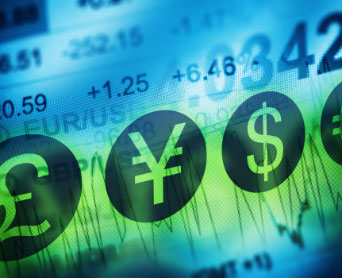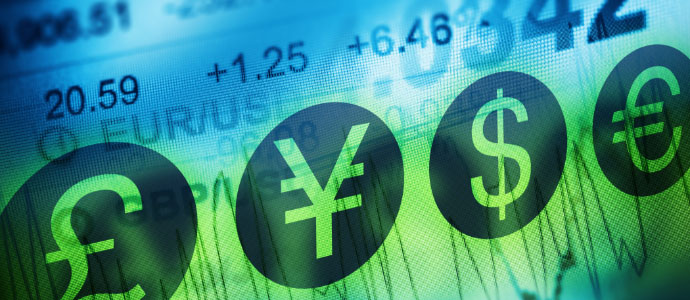 Currency can affect investment returns in a number of ways, from corporate profitability to the value of dividend payments But currency fluctuations can also be a source of opportunity.
Benefits of global investing International investment International investing risks
Investing globally has much to recommend it: it helps investors tap into growth opportunities around the world – technology from the US, manufacturing from emerging markets, luxury goods from Europe. It helps them keep a broad spread of investments, which leaves them less vulnerable to the weakness of individual sectors and countries.
However, it also brings currency considerations. As investors in the UK have found in the wake of the Brexit vote, currency can have a meaningful impact on returns. As the pound has weakened, it has benefited international-diversified companies that draw their revenues from across the globe, but left smaller company share prices depressed.
Translated profits
Just because a company is based in the UK, France or the US, it is unlikely to draw all its revenues from its home country. BP is no more linked to the fortunes of the UK economy than BMW is to Germany. When a company translates its profits from around the globe back into its domestic currency, it will flatter them if the currency is weak and push them lower if it is strong.
This can be a boost or a hindrance for investors. If you invest in the US stock market and the currency rises 10%, even if the share prices don't move, you will have profited by 10%. Of course, the reverse is also true.
The same issue applies to dividends. More recently, UK income investors have benefited from the weak pound. More than two-fifths of UK dividends are paid in euros and dollars, so a weak pound has raised the payouts. However, for those relying on an income from their investments for day to day living costs this can bring unwelcome variability in their returns. As such, it is worth ensuring a balance in your portfolio.
Matching to long-term liabilities
If you plan to retire abroad, but all your pension income is in Sterling, this can leave you vulnerable to sudden moves in the currency. Political shifts or economic weakness can create currency volatility and cause fluctuations in your income. There are ways to use an investment portfolio to balance out this risk. For example, if you are planning a move to France or Spain, a Euro-denominated income stream – such as that from a European equity income fund – could help mitigate fluctuations in your income.
To hedge or not to hedge?
While many investors choose to ignore currency risk, on the basis that it will even out over time, there will be those investors who want more certainty when investing outside their home market. Most investment managers offer currency-hedged share classes, which use derivatives to offset the currency risk in their portfolios. This means investors get 'pure' exposure to the underlying shares in the portfolio.
Finding opportunities
Just as the ideal time to buy an investment is when its share price is low, currency fluctuations can present opportunities to enhance long-term returns. This may be particularly true in areas such as emerging markets, where short-term political disruption or economic weakness may send the currency lower. This can be a good time to buy, with investors potentially benefiting from both an appreciation in the currency and stronger returns from the stock market. While there will be many other considerations aside from the currency, it may help highlight areas of interest.
Currency risk should certainly not be a reason for avoiding investing globally. Extreme moves in currency are rare and it is almost impossible to avoid currency risk altogether. However, it is worth bearing in mind that it can have an impact on returns and investing accordingly. It can also be a source of opportunities.
The Fineco platform allows investors to trade and invest in international stock markets, plus global CFDs, FX and futures and in multiple currencies, all from a single account. We also provide access to the world's derivatives markets, allowing investors to manage currency risk and take advantage of opportunities, wherever they arise.
Information or views expressed should not be taken as any kind of recommendation or forecast. All trading involves risks, losses can exceed deposits.
CFDs are complex instruments and come with a high risk of losing money rapidly due to leverage. 62.02% of retail investor accounts lose money when trading CFDs with this provider. You should consider whether you understand how CFDs work and whether you can afford to take the high risk of losing your money.
Before trading CFDs, please read carefully the Key Information Documents (KIDs) available on the website finecobank.co.uk
Fineco Newsroom is a compilation of articles written by our editorial partners. Fineco is not responsible for an article's content and its accuracy nor for the information contained in the online articles linked.
These articles are provided for information only, these are not intended to be personal recommendations on financial instruments, products or financial strategies.
If you're looking for this kind of information or support, you should seek advice from a qualified investment advisor.
Some of the articles you will find on the Newsroom feature data and information from past years. As per the very nature of the content we feature in this section of our website, some pieces of information provided might be not up to date and reliable anymore.
This advertising message is for promotional purposes only. To view all the terms and conditions for the advertised services, please refer to the fact sheets and documentation required under current regulations. All services require the client to open a Fineco current account. All products and services offered are dedicated to Fineco account.