Content by Fineco's partner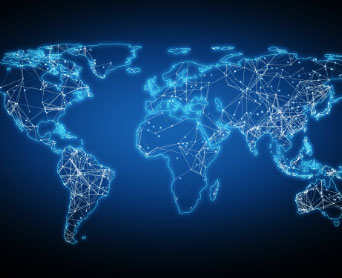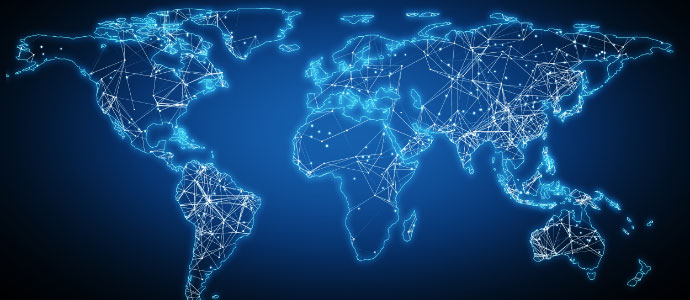 If you're on the globe-trotting path this can present practical challenges in managing your finances. Using a service that offers multi-currency banking, investing and trading all through a single account is your way.
Global mobility Exchange rates and other challenges Using a global platform
Globalisation may be under threat, but the globally mobile citizen is alive and well. Whether it is to study, to work or just to seek out a permanent home in the sun, millions cross borders each year. Many are doing so in a more flexible and fluid way, embracing short-term assignments or extended holidays. However, it can bring financial complications.
It used to be that there were two main types of expat: those who were on long-term assignment with a company, sent to open an office in a foreign country with a chunky expat package and those who sought to live out their later years in the sunshine by retiring abroad. However, this is changing.
Flexible global citizens
Today's career assignments may be shorter-term, more flexible, designed to help employees build their career and grow their skills. A recent study identified three new groups to add to the traditional expatriate: 'flexpatriates' work abroad for one to three months, perhaps to receive training or visit a company's headquarters; 'international business travellers' will work abroad for a few weeks at a time, while 'international commuters' may work abroad for a few years, but maintain a residence in their home country with frequent return trips.
This flexible approach also applies to those globe-trotting for pleasure as well as for work. Improving life expectancy and health mean that many retire with a lengthy bucket list. Retirement plans extend far further than a couple of weeks in Spain each year, potentially including lengthy trips to far-flung locations.
Opportunities and challenges
This brings opportunity to see new countries, experience new cultures and working practices. However, financially, this global mobility can be problematic. Not only are there constant exchange rate considerations – an employee on a short-term assignment may be far more likely to retain property or investment interests at home, for example – it can also be difficult to build up savings.
Pension arrangements can become complicated. Expats may not be entitled to tax breaks while they are out of the country but setting up pension arrangements in a new country may seem a step too far. Or they may be left with pots of savings in various different countries that can complicate their finances. Many brokers and platforms are simply not flexible enough to deal with the demands of multiple work assignments abroad.
If someone holds a wide range of assets under diverse legal regimes in different countries, it can be difficult to build a harmonized investment strategy and manage risk effectively. Equally, managing tax wrappers can be problematic and can also be subject to change: Brexit, for example, is likely to have an impact on the rules on tax-incentivised savings schemes across borders.
Setting up for success
Setting up new arrangements with every assignment is also a major administrative headache. We see real advantages to a single account that can be managed on a global basis. This makes it far easier to build an holistic picture of your finances rather than having to hold multiple accounts in multiple currencies. At the same time, holders know that they are paying a fair price to exchange and at a fair exchange rate.
Mostly importantly, perhaps, it means you are ready the moment you step onto foreign soil. You don't need to plan ahead or hunt out the nearest Bureau de Change. You can withdraw local currency, pay your bills, cover deposits for accommodation and living costs without worrying that you're breaking the bank.
Fineco has a multi-currency platform, incorporating brokerage, investment and multicurrency banking services. Rather than using several platforms to meet their trading, banking and investment needs, investors can access all of these services in a single, centralised platform. The world is getting smaller: investors need a platform that can move with them.
Information or views expressed should not be taken as any kind of recommendation or forecast. All trading involves risks, losses can exceed deposits.
CFDs are complex instruments and come with a high risk of losing money rapidly due to leverage. 63.13 % of retail investor accounts lose money when trading CFDs with this provider. You should consider whether you understand how CFDs work and whether you can afford to take the high risk of losing your money.
Before trading CFDs, please read carefully the Key Information Documents (KIDs) available on the website finecobank.co.uk
Fineco Newsroom is a compilation of articles written by our editorial partners. Fineco is not responsible for an article's content and its accuracy nor for the information contained in the online articles linked.
These articles are provided for information only, these are not intended to be personal recommendations on financial instruments, products or financial strategies.
If you're looking for this kind of information or support, you should seek advice from a qualified investment advisor.
Some of the articles you will find on the Newsroom feature data and information from past years. As per the very nature of the content we feature in this section of our website, some pieces of information provided might be not up to date and reliable anymore.
This advertising message is for promotional purposes only. To view all the terms and conditions for the advertised services, please refer to the fact sheets and documentation required under current regulations. All services require the client to open a Fineco current account. All products and services offered are dedicated to Fineco account.