Keeping a firm footing at times of movement
Content by Fineco's partner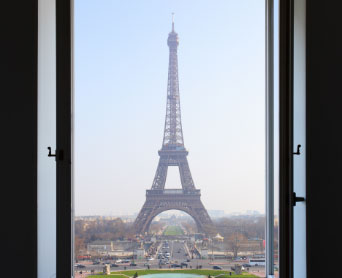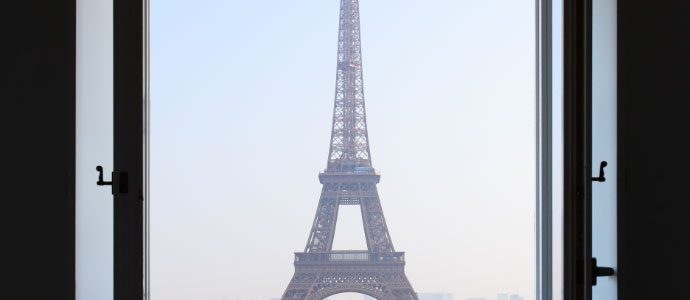 There is a lot to think about financially when buying a house abroad and or work there. The potential impact of currency movements is one of them. The good news is that there are some practical ways to take control.
Currency volatility Hedging exchange rate risks Exchange rate volatility
Those aspiring to live, work or own property abroad can feel at the mercy of currency moves. Suddenly their carefully nurtured deposit is worth 20% less, or their pension income won't keep the lights on. There can be little doubt that currency can meaningfully affect quality of life for the potential expat and needs to be managed effectively.
Currency is unpredictable
Part of the problem is that currency is unpredictable. It is volatile and prone to extreme moves – of which the recent Brexit referendum will be a painful example. It is largely fruitless to try and scroll through the Financial Times each day to work out which way it will go next. Even the most experienced investors tend to find the machinations of currency markets too complicated. You need to work with what is in your control – the exchange rate and the fees - and plan ahead.
How exchange rates can affect you
For lump sum transactions, such as a house purchase, sudden changes in currency can see your longed-for second home become less affordable overnight. Buying abroad is a stressful process in itself, without this looming worry. With this in mind, it can be worth securing your exchange rate ahead of time. While this may not be the 'perfect' rate, it can put a floor on any losses.
Transfers for living costs once you've bought the property are also subject to currency fluctuations. You may be relying on a UK salary or pension to pay a €-or $-denominated mortgage and this introduces an element of risk if sterling devalues against the mortgage currency. Those UK-based homeowners who secured Swiss-franc mortgages to lock in lower interest rates quickly found their mortgage bills soared as the Swiss currency appreciated against sterling. Again, this is a stress that most people would rather avoid.
It can pay to plan ahead
By way of an example, at the end of 2015, £1,000 could have bought around €1,400. That dropped as low as €1,100. €300 is a significant chunk out of your disposable income. It is worth considering this when you decide on mortgage affordability, but also on your living costs. Again, if you are exchanging significant sums on a regular basis it is worth locking in your exchange rate so your income and expenses are predictable.
Don't forget the other costs that come with owning a home. Plumbing repairs, roof repairs, flooding, wasps nest removal, pine martins in the attic. Houses bring all sorts of unexpected costs and it is worth having a slush fund to deal with them or you risk having to change currency at short notice, potentially at an unfavourable rate.
Depending on your property, there may also be healthcare costs. While the European Health Insurance Card (EHIC) has historically covered many expenses, it is not comprehensive and the rules may change after Brexit. This may also bring unexpected bills that need to be dealt with at short notice.
Taking control
In all cases, it is good to focus on the elements you can control. You can plan ahead, you can make sure you get the best exchange rate and you can keep exchange charges to a minimum. On the Fineco platform, you can use contracts for differences to mitigate risk on future exchange rates. You can also secure an exchange rate in advance. Rates are generally more competitive than investors will get with a standard bank and we aim to keep fees to a minimum. There is no minimum deposit required and it's up to you what you want to invest.
Exchanging at the right price can be the difference between coffee and croissants, or yesterday's baguette when you are living as an expat. From buying a home, to day-to-day living costs, it is worth putting as much certainty around the exchange rate as possible.
Information or views expressed should not be taken as any kind of recommendation or forecast. All trading involves risks, losses can exceed deposits.
CFDs are complex instruments and come with a high risk of losing money rapidly due to leverage. 62.02% of retail investor accounts lose money when trading CFDs with this provider. You should consider whether you understand how CFDs work and whether you can afford to take the high risk of losing your money.
Before trading CFDs, please read carefully the Key Information Documents (KIDs) available on the website finecobank.co.uk
Fineco Newsroom is a compilation of articles written by our editorial partners. Fineco is not responsible for an article's content and its accuracy nor for the information contained in the online articles linked.
These articles are provided for information only, these are not intended to be personal recommendations on financial instruments, products or financial strategies.
If you're looking for this kind of information or support, you should seek advice from a qualified investment advisor.
Some of the articles you will find on the Newsroom feature data and information from past years. As per the very nature of the content we feature in this section of our website, some pieces of information provided might be not up to date and reliable anymore.
This advertising message is for promotional purposes only. To view all the terms and conditions for the advertised services, please refer to the fact sheets and documentation required under current regulations. All services require the client to open a Fineco current account. All products and services offered are dedicated to Fineco account.