Investing in the gaming industry: best companies
Content by Fineco's partner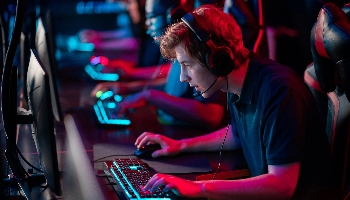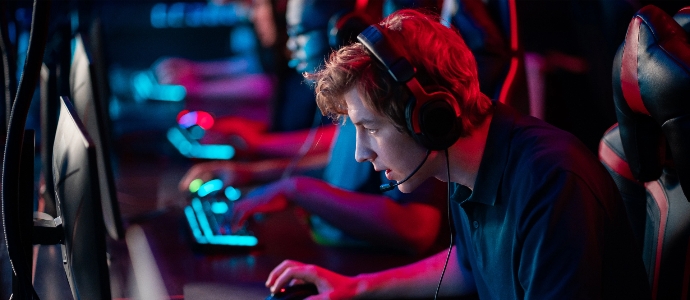 What are the top gaming companies to invest in right now? Discover more about how you can invest in the gaming industry on Fineco's Newsroom.
Gaming industryInvestingEmerging markets
The best gaming companies to invest in for 2021
Over the course of the last 40 years, the computer and video game industry has gone from a fledgling band of small companies and grown into a huge segment of the market, with mobile game companies being the latest in a series of speedy growth stories after IPO. The rise of Esports, though still in its infancy, has had the advantage of being relatively unaffected by the Covid pandemic as interest in the recreational pastime has surged. Here are the current top picks for gaming companies to invest in.
Capcom Co., Ltd.
Capcom is a small, medium-cap Japanese video game, arcade and electronic casino game company with much to be enthusiastic about. Although the company trades as an over-the-counter (OTC) stock in U.S. markets (as well as on the Tokyo stock exchange), it has sufficient liquidity and volume to make it a viable investment, which is understandable given the company's attractive metrics: low debt, more than 20x cash-on-hand to debt, sales which are slated to surpass $1 billion annually in two years, a 1.17% dividend and a forward price-to-earnings ratio that is below industry average in an industry that is increasingly overvalued in this sense.
During the course of the Covid pandemic, the company has been strategic in their release of new titles, which include the popular Resident Evil and Street Fighter franchises. Now, in collaboration with Facebook, Capcom is releasing a virtual reality version of Resident Evil 4, which could supercharge the company's earnings in the near-term.
SciPlay Corporation
Possibly the best value pick for both near- and long-term, SciPlay Corporation is a mobile and web casino game developer based in Nevada, United States, with growing revenues and a regulatory environment that is becoming more favourable for increasing their margins.
They are a subsidiary of Scientific Games Corporation (SGMS), which owns 81% of the common stock as of October 2021. Low operating expenses, minuscule debt, low cost of research and development and projected decreases in cost-of-goods-sold, as well as forward price-to-earnings of only 7.8x (industry average is around 19-22x) make SciPlay a tantalizing value play. If this weren't enough, courts recently ruled that Apple was engaging in anticompetitive practices by restricting certain types of in-app purchases that circumvented their commissions. This ruling is highly beneficial for SciPlay, whose recent acquisitions of mobile game companies Come2Play and Koukoi Games will give them exposure to this much larger market segment and the revenue generating possibilities of in-app purchases.
Frontier Developments
Frontier Developments is the largest independent video game producer in the U.K., and another company that is taking advantage of in-game purchases for its newer releases. The company achieved all-time revenue highs of £91 million this year, with revenue numbers from last year projected to double by 2023 with the release of 5-6 titles each year. Most of last year's revenue was from game updates and paid downloadable content from older releases as the developer has been preparing new ones, all while the company is increasing its operating profit margin.
Investors may be forgiven for thinking that the company looks overvalued at the moment based on a price-to-earnings of 47x, but they should keep in mind that the company is positioning for massive growth and is reinvesting most profits. Earnings-per-share of £5.30 is an impressive start to what looks to be a long runway of growth.
Activision Blizzard
Activision Blizzard is the largest company to make this list, based out of Santa Monica, California, and a somewhat controversial pick at the moment given the internal difficulties the company has been facing.
The stock has nosedived some 40% in the past few months as the company has been rocked by sexual misconduct allegations and lawsuits, as well as internal documentation that revealed that the CEO was aware of much of it. In the wake of these revelations, the company has received downgrades by analysts, which is understandable.
However, it can be argued that in spite of the damage done, the company is still an excellent value pick according to familiar metrics.
ATVI has had 11 consecutive years of growth, pays a very safe 0.75% dividend, has revenues projections of over $10 Billion annually by 2023 (with operating income growth of 9.02% annualized), and with only 16.4x forward price-to-earnings.
The company also has the option to become debt free (easily) in the next few years, and/or make sizable share buybacks. ATVI has such an established market presence with so many prominent, popular video game titles that its brand loyalty gives it a wide safety moat. The risks remain, but it's still hard to ignore the upside.
Information or views expressed should not be taken as any kind of recommendation or forecast. All trading involves risks, losses can exceed deposits.
CFDs are complex instruments and come with a high risk of losing money rapidly due to leverage. 63.13 % of retail investor accounts lose money when trading CFDs with this provider. You should consider whether you understand how CFDs work and whether you can afford to take the high risk of losing your money.
Before trading CFDs, please read carefully the Key Information Documents (KIDs) available on the website finecobank.co.uk
Fineco Newsroom is a compilation of articles written by our editorial partners. Fineco is not responsible for an article's content and its accuracy nor for the information contained in the online articles linked.
These articles are provided for information only, these are not intended to be personal recommendations on financial instruments, products or financial strategies.
If you're looking for this kind of information or support, you should seek advice from a qualified investment advisor.
Some of the articles you will find on the Newsroom feature data and information from past years. As per the very nature of the content we feature in this section of our website, some pieces of information provided might be not up to date and reliable anymore.
This advertising message is for promotional purposes only. To view all the terms and conditions for the advertised services, please refer to the fact sheets and documentation required under current regulations. All services require the client to open a Fineco current account. All products and services offered are dedicated to Fineco account.