Sustainable investment: insights after COP26
Content by Fineco's partner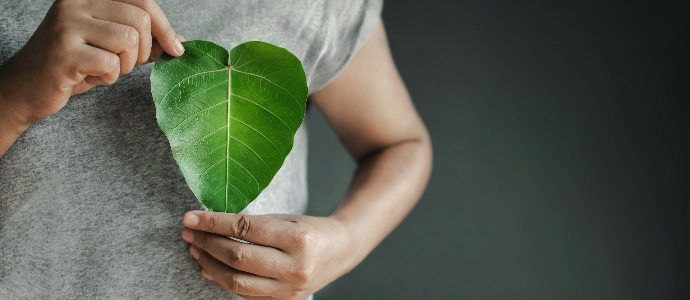 How COP26 in Glasgow has affected the incentivisation of sustainable investment? Discover more on Fineco's Newsroom.
Sustainable investmentCOP26Investing
COP26 puts a new focus on sustainable investments
Following COP26, we are talking seriously about sustainable investments again, increasing countries and institutions' focus on sustainable development. The United Nations conference held in Glasgow will obviously have some repercussions on the financial markets, influencing investment choices in the coming years.
On the other hand, the world is moving towards decarbonisation and a zero-impact economy, with green goals that are now part of all governments' agendas. Undoubtedly, it is a momentous change, to be carefully taken into consideration to guarantee sustainability for your investments and ensure a resilient portfolio.
COP26 has signalled the direction to follow for sustainable investments
According to Antonio Guterres, the United Nations Secretary-General, the success of climate programmes and safeguarding the planet is strictly tied to the financial sector. In fact, bringing all carbon emissions down to zero by 2050 requires enormous financial resources, with funding for the green economy ranging from 50 to 130 trillion dollars.
Obviously, public funding is fundamental for a green revolution, but the participation of the private finance sector will be essential to ensure that these funds are used effectively in the ecological transition. According to Deloitte, governments play a key role in allocating resources, but they must also ensure that the markets are able to exploit these funds to lower greenhouse gas emissions.
In particular, quicker capital movement will be necessary to increase the impact of sustainability on investments and to speed up the green revolution. This process requires connecting key players capable of driving investments towards sustainability, an increase in public/private participation to increase climate investments, as well as new rules and regulations capable of directing markets towards an ecological breakthrough.
COP26: ESGs and sustainability, the impact on investments
COP26 has established a series of shared objectives, also introducing some new global standards to measure progress on the sustainability front. These measures should lead to companies paying more attention to the environment and push them to better their ecological footprint and increase investments focused on reducing environmental damage.
If finance plays a key role in achieving climate neutrality, it's also true that applying clear, internationally-recognised ESGs is fundamental in directing investments towards sustainability. Therefore, businesses are asked to plan strategies based on ESG standards, an essential requirement to obtain funds from markets offering tangible and measurable green solutions and avoiding greenwash.
In fact, sustainability isn't just an advantage for the environment, it also offers important growth opportunities to businesses that are able to adapt their organisations to the new context. Climate change goes beyond environmental or energy topics. It requires a drastic transformation for the economy, starting with building new infrastructures to support the green economy.
The main advantages for companies able to create a socially and environmentally responsible business are:
Better growth than their rivals
Progressive decrease in costs
Better risk management
Increased productivity
Increased resilience
Sustainable investments: post-COP26 strategies
COP26 has strengthened companies' perception on the advantages sustainability offers, increasing awareness of the importance and urgency of investing in decreasing the environmental footprint. Nowadays, the environmental push from investors, institutions and clients is very strong, as is the increasing burden of direct and indirect costs for companies that aren't taking the current changes seriously.
You only need to look at Tesla's success, with share values having increased by 1114% from the beginning of 2020 to today or the record growth of Rivian Automotive that has exceeded Ford and GM's accumulative capital in just a few years. The mobilisation of green finance will be ever-more strong and present in sustainable development, supplying a global push capable of creating new opportunities for companies and investors.
Taking into account ESG factors and sustainable investments within their financial strategies is essential for investors in order to protect their capital against market risks and to take advantage of the potential linked to decarbonisation and the move from fossil fuels to renewable energies. It's a rapidly expanding market with new sectors that will emerge in the coming years, and that will change the global macroeconomic scene.
Information or views expressed should not be taken as any kind of recommendation or forecast. All trading involves risks, losses can exceed deposits.
CFDs are complex instruments and come with a high risk of losing money rapidly due to leverage. 62.02% of retail investor accounts lose money when trading CFDs with this provider. You should consider whether you understand how CFDs work and whether you can afford to take the high risk of losing your money.
Before trading CFDs, please read carefully the Key Information Documents (KIDs) available on the website finecobank.co.uk
Fineco Newsroom is a compilation of articles written by our editorial partners. Fineco is not responsible for an article's content and its accuracy nor for the information contained in the online articles linked.
These articles are provided for information only, these are not intended to be personal recommendations on financial instruments, products or financial strategies.
If you're looking for this kind of information or support, you should seek advice from a qualified investment advisor.
Some of the articles you will find on the Newsroom feature data and information from past years. As per the very nature of the content we feature in this section of our website, some pieces of information provided might be not up to date and reliable anymore.
This advertising message is for promotional purposes only. To view all the terms and conditions for the advertised services, please refer to the fact sheets and documentation required under current regulations. All services require the client to open a Fineco current account. All products and services offered are dedicated to Fineco account.