Commercial property investment: navigating a new normal
Content by Fineco's partner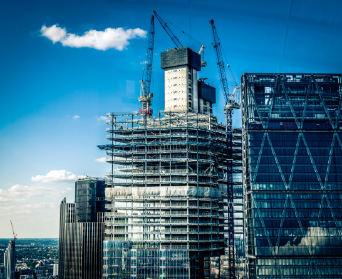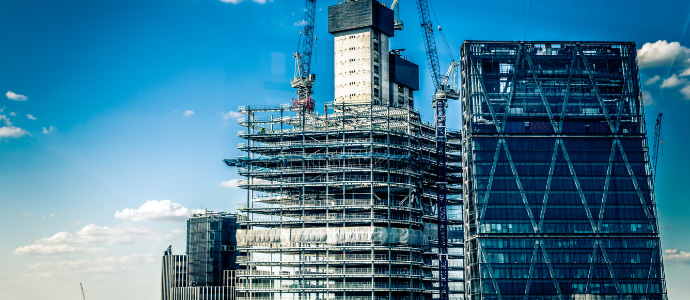 Changes brought about by the Covid pandemic mean challenges but also opportunities for investing in commercial real estate. Amid the instability some parts of the market have thrived and there is a growing trend for more sustainable buildings.
Commercial property investment Commercial property investment opportunities Investing in commercial real estate
Commercial property was an under-the-radar casualty of the pandemic. Changes to the way we live, work and shop have pushed some parts of the sector into real difficulties. Nevertheless, it would be a mistake to write off commercial property investment entirely: there are opportunities amid the uncertainty.
Few would underestimate the challenges facing commercial property. Once a reliable source of inflation-adjusted income and steady capital return for investors, it has seen significant instability as two of its key segments – retail and offices – have come under pressure. Aviva Investors announced in May the closure of its property fund – which has been suspended since March 2020 – saying it had been 'increasingly challenging' to deliver positive returns and maintain adequate liquidity, while groups such as Intu, the UK's largest owner of shopping centres, have moved into administration.
The pandemic accelerated existing retail trends
Many segments within commercial property were under pressure anyway. As shoppers have moved online over the past decade, the high street and large shopping centres have seen footfall drop. The pandemic accelerated that trend. Research from NatWest and Retail Economics found that online retail sales saw the equivalent of five years of growth in just 12 months in 2020. Ecommerce sales accounted for 28% of all retail spend in 2020, up from 19% a year earlier. This trend looks set to continue with 40% of shoppers stating that it has transformed the way they will shop in the future.
This has put huge pressure on retail commercial property. There have been some uncomfortable public spats over non-payment of rent. It has also put pressure on capital values – in many cases, there simply haven't been any buyers for those selling retail property. With no income and no means to sell, landlords, such as shopping centre group Intu, have been forced into insolvency proceedings.
Will the shift to working at home be permanent?
The situation for the office market has been slightly different. The pandemic has prompted an agile working revolution, but it remains unclear whether this is going to stick. In February HSBC said it would be reducing its international office space by 40% and adopting a "very different style of working post-Covid", but there have been notable exceptions: Goldman Sachs chief executive David Solomon has made it clear he expects the workforce back in the office as soon as it is safe. The commercial property investment market is jammed up until the situation becomes clearer.
Commercial property investment opportunities continue
However, the commercial property complex is diverse and parts of the market have done well. Retail warehouses, for example, have been a significant beneficiary from broader ecommerce adoption and shortening supply chains. Healthcare properties have also continued to do well in many cases. Some parts of the industrial market have also proved resilient during a turbulent year.
The choice for investors today is therefore between industrial property, which is expensive, but looks set to benefit from long-term structural trends in the economy, and hard-hit areas of retail or office property, where valuations are low, but there could still be problems ahead.
Many real estate investment trusts (REITs) and investment trusts are on a significant discount to their net asset value (NAV). For example, at the end of May 2021 the BMO Commercial Property trust was on around a 30% discount to NAV, with the Standard Life Investments Property Income trust and the Schroder Real Estate Investment Trust each at around a 23% discount. Admittedly, there haven't been significant transaction data and the NAV for some commercial property trusts may still be elevated as a result. However, it gives investors considerable margin for error.
In contrast, Tritax Big Box REIT, which specialises in logistics and warehouses, was on about 15% premium to its NAV. Warehouse REIT, LXI REIT and Supermarket Income REIT were also on significant premia to the underlying value of the property. It is, of course, possible that valuations will see some re-rating, but investors certainly aren't receiving a bargain.
Longer-term trends for investing in commercial real estate
There is also a trend in commercial property for more sustainable buildings. As tenants pledge to become 'net zero' businesses, part of that responsibility falls to commercial landlords. This is relatively easy to achieve in new buildings, but conversion of existing buildings may be a significant expense at a time when landlords don't have a lot of cash to throw around. Commercial property groups that can get on the right side of this trend may be at a notable advantage.
Commercial property investment: threats and opportunities
Another factor that investors may want to consider is the impact of open-ended commercial property funds, such as Aviva Investors', winding up. This could exert a drag over the next few years as portfolios are wound up and properties need to be sold.
On the other hand, there may be some large investors waiting in the wings. Lansec, one of the UK's largest commercial landlords, has said it could see potential value in the distressed retail sector and is in the market to add more shopping centres to its portfolio.
The commercial property sector has lots of moving parts. This should provide opportunities for investing in commercial real estate as the sector adjusts to a new environment.
The Fineco trading platform offers access to shares in REITs, Investment Trusts and companies with interests in the commercial property sector. It also offers a range of trading and investing tools, including regular webinars with industry experts. You can also access research and customer service support.
Information or views expressed should not be taken as any kind of recommendation or forecast. All trading involves risks, losses can exceed deposits.
CFDs are complex instruments and come with a high risk of losing money rapidly due to leverage. 62.02% of retail investor accounts lose money when trading CFDs with this provider. You should consider whether you understand how CFDs work and whether you can afford to take the high risk of losing your money.
Before trading CFDs, please read carefully the Key Information Documents (KIDs) available on the website finecobank.co.uk
Fineco Newsroom is a compilation of articles written by our editorial partners. Fineco is not responsible for an article's content and its accuracy nor for the information contained in the online articles linked.
These articles are provided for information only, these are not intended to be personal recommendations on financial instruments, products or financial strategies.
If you're looking for this kind of information or support, you should seek advice from a qualified investment advisor.
Some of the articles you will find on the Newsroom feature data and information from past years. As per the very nature of the content we feature in this section of our website, some pieces of information provided might be not up to date and reliable anymore.
This advertising message is for promotional purposes only. To view all the terms and conditions for the advertised services, please refer to the fact sheets and documentation required under current regulations. All services require the client to open a Fineco current account. All products and services offered are dedicated to Fineco account.