Cryptocurrency: what it is and what to consider
Content by Fineco's partner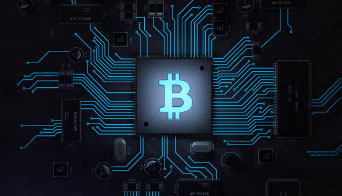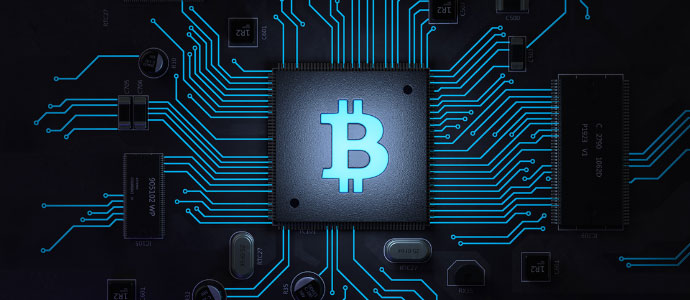 Cryptocurrency has been gathering headlines lately, but you may find yourself asking 'what is cryptocurrency?'. Here we look at the basics of digital currency. Highly volatile, it requires caution but there are crypto investment opportunities.
Cryptocurrency What is cryptocurrency Investing in cryptocurrency Crypto ETF Crypto investment opportunities
In May 2021, after a long run of rising prices, news that China is preparing a crackdown on digital tokens, plus the chaos created by Elon Musk's Twitter feed, sent cryptocurrency prices sliding with the repercussions also felt in mainstream markets such as the Nasdaq.
What is cryptocurrency?
Cryptocurrencies are digital currencies controlled by private networks rather than governments. There are a vast range of cryptocurrencies – around 7,000 on some estimates. Bitcoin has become the posterchild for the sector, but Ethereum, Ripple and Litecoin are also widely traded. Dogecoin, which started as a joke to demonstrate the speculative nature of cryptocurrency, has become similarly high profile in recent months.
To operate effectively and prevent abuse of the system, cryptos need blockchain (or 'distributed ledger') technology. This provides a shared public record of changes in the ownership of an asset. Blockchain has multiple uses but, to date, cryptocurrencies and other digital tokens have been the most prominent.
Most cryptocurrencies differ from normal currency because they have a finite supply. The total supply of Bitcoin is capped at 21 million – no government or other body can create more or otherwise attempt to devalue it. This is unchartered territory in the history of currency and no-one really understands what will happen to the price once all the Bitcoins have entered the market.
Cryptocurrency values are highly volatile
The huge gains and losses seen by early cryptocurrency investors have drawn headlines. More recently, however, the involvement of influential investors such as Tesla founder Elon Musk and their ability to influence movements in mainstream equity markets have seen them garner more attention.
The extent to which Musk has influenced the price can't be underestimated. Bitcoin jumped 20% when he added #bitcoin to his Twitter feed and a further 16% when Tesla bought USD$1.5bn-worth of Bitcoin. Musk then did a complete volte-face, saying he wouldn't accept Bitcoin as payment for Tesla cars. This was the catalyst for the most recent sell-off in Bitcoin, in May 2021, which saw the price drop around 40%.
This highlights the key problem with cryptocurrencies – they don't have much value beyond the price others are willing to pay for them. They are treated as a digital asset rather than a real currency. There are a range of companies that will accept Bitcoin as a legitimate currency (famously, Laszlo Hanyecz agreed to pay 10,000 Bitcoins for two Papa John's pizzas on 22 May 2010 – today's price: nearly USD$£380m), but this is not how most Bitcoin is used.
Investing in cryptocurrency
Investors seeking direct investment in cryptocurrency assets need to set up an account with a specific cryptocurrency exchange. There are plenty available in the UK, but it means being exposed to the full force of crypto volatility. This can be painful: would be investors may do well to remember that Bitcoin's price dropped from nearly $USD17,000 in December 2017, to under USD$3,500 just a year later.
The UK's Financial Conduct Authority currently has very limited powers to regulate cryptocurrency assets and the firms that offer direct access to them. It has some significant concerns about cryptocurrency investment.
It banned the sale of crypto-derivative products (contracts for difference and exchange traded notes) to UK retail customers in January 2021, saying it "considers these products to be ill-suited for retail consumers due to the harm they pose." It believes such products cannot reliably be valued by retail consumers and cites extreme volatility, poor understanding and the prevalence of market abuse as reasons not to invest.
Some companies are benefitting from cryptocurrency growth
There are alternatives to direct investment in cryptocurrency assets. Payment companies such as Paypal, Visa or Mastercard have developed cryptocurrency wallets, where traders can store and spend their Bitcoin, Ethereum, Ripple or Litecoin. Some of the listed brokers will also be benefitting from wider retail trading of cryptocurrencies.
Cryptocurrencies are intensive of computing power, which is good news for the chip companies. Nvidia and Advanced Micro Devices, for example, have benefitted from wider adoption of cryptos, because their high-performance graphics processors help with crypto 'mining' (the process by which Bitcoin and other digital currencies are created).
None of these companies will be a pure play on cryptocurrencies. That means investors won't get all the exciting upside. However, neither will they be as vulnerable to the tweet of an eccentric billionaire. It is easy to get excited about Bitcoin when it has risen 6x or more in a year, but it can be painful on the way back down too.
The Fineco trading platform lets you trade a broad range of ETFs, funds and indices across global markets and currencies. With Fineco's Replay services you can make regular, automatic ETF investments.
Information or views expressed should not be taken as any kind of recommendation or forecast. All trading involves risks, losses can exceed deposits.
CFDs are complex instruments and come with a high risk of losing money rapidly due to leverage. 63.13 % of retail investor accounts lose money when trading CFDs with this provider. You should consider whether you understand how CFDs work and whether you can afford to take the high risk of losing your money.
Before trading CFDs, please read carefully the Key Information Documents (KIDs) available on the website finecobank.co.uk
Fineco Newsroom is a compilation of articles written by our editorial partners. Fineco is not responsible for an article's content and its accuracy nor for the information contained in the online articles linked.
These articles are provided for information only, these are not intended to be personal recommendations on financial instruments, products or financial strategies.
If you're looking for this kind of information or support, you should seek advice from a qualified investment advisor.
Some of the articles you will find on the Newsroom feature data and information from past years. As per the very nature of the content we feature in this section of our website, some pieces of information provided might be not up to date and reliable anymore.
This advertising message is for promotional purposes only. To view all the terms and conditions for the advertised services, please refer to the fact sheets and documentation required under current regulations. All services require the client to open a Fineco current account. All products and services offered are dedicated to Fineco account.