CFD trading in the UK: is CFD trading legal in the UK?
Content by Fineco's partner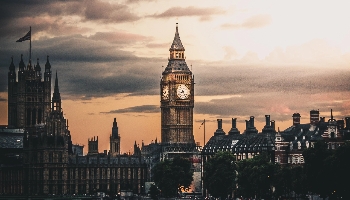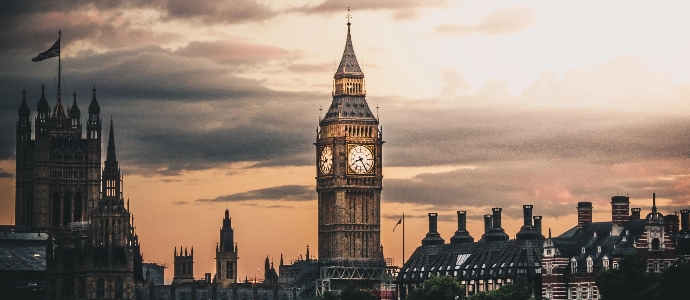 CFD trading has become increasingly popular. Is CFD trading legal in the UK? Discover more about this type of trading and its regulations in the UK.
CFD tradingCFD trading in the UKTrading
Today, Contracts for Difference (CFDs) are popular investment instruments in the UK. Originating in the 1990s, CFDs allow speculation on the price movements of various assets, such as shares, commodities and currencies. However, you do not have to buy the underlying assets directly, but instead can trade through derivative financial instruments.
Is CFD trading legal in UK? Yes, in the UK CFD trading is a legal activity and supervised by the FCA (Financial Conduct Authority). This means that it is possible to invest with CFDs by relying on authorised and regulated companies, such as banks and brokers.
However, not all types of CFDs are legal in the UK. In fact crypto CFD trading has been banned by the FCA since 6 January 2021, when the opening of new positions on cryptocurrencies with CFDs stopped. Let's take a closer look at how legal CFD trading works, what taxes are payable and where it is illegal.
What is CFD trading UK?
CFD trading is a speculative financial activity, based on the use of Contracts for Difference. These are derivative instruments built on an underlying asset such as a share, an index, a Forex currency pair or a commodity. The return on a CFD depends on the difference between the buying and selling price.
The value of the CFD replicates that of the underlying asset, so it can go up or down depending on the asset's performance. The trader can use CFDs to open long or short positions, in the former if they believe that the price of the underlying asset will rise, in the latter if they predict it will fall, in which case they could make a profit.
It is a private contract between the broker and the trader with no expiry date, with the possibility of closing the position after a few minutes, a few hours, a few days, weeks or months. However, after the first day, you have to pay overnight costs, a fee charged by the broker to keep the position open beyond the trading day.
With CFD trading, it is possible to invest without actually owning the underlying assets, opening positions in any price direction. Long-term investments can also be hedged, speculating on price volatility in the short term. In addition, leverage can be used to increase the scope of the transaction, up to a maximum of 1:30, as permitted by the FCA.
How to start CFD trading?
To start CFD trading, you must open a trading account with an authorised company. Then it is necessary to activate the account and make a deposit to have the required capital with which to start trading in the markets with CFDs.
Today it is possible to trade CFDs online from the broker's web platform, or from your smartphone via the mobile app provided by the bank or broker. At this point, you may wish to seek out technical analysis, i.e. the study of asset price trends from charts using trading indicators.
In this way, it is possible to plan CFD trading strategies suited to your risk profile, taking into account your objectives and your time horizon. You should also learn to use risk management strategies such as stop losses, which automatically close a position when the price exceeds a certain threshold.
There are several approaches to CFD trading in the UK. These include day trading in which investors can open and close positions on the same day and not pay overnight costs, 'scalping', in which many trades are carried out in a very short time, or swing trading, in which assets are held for one or more days.
Is CFD trading taxable in UK?
Yes, CFD trading is a taxable activity in the UK. In particular, profits accrued on investments in Contracts for Difference, i.e. capital gains, are taxed, while CFDs are exempt from paying stamp duty. Instead, income tax must be paid, based on the earnings obtained during the tax year from CFD trading.
Where is CFD trading illegal?
CFD trading is banned in some countries, including the United States and Hong Kong. In contrast, CFD trading is legal in many countries such as Germany, Italy, Spain, France and Australia.
If you want to start CFD trading in the UK, you can rely on Fineco's trading solutions, to benefit from competitive costs, professional analysis tools, advanced desktop and mobile trading platforms and the reliability of a large, solid and innovative European bank.
Information or views expressed should not be taken as any kind of recommendation or forecast. All trading involves risks, losses can exceed deposits.
CFDs are complex instruments and come with a high risk of losing money rapidly due to leverage. 63.13 % of retail investor accounts lose money when trading CFDs with this provider. You should consider whether you understand how CFDs work and whether you can afford to take the high risk of losing your money.
Before trading CFDs, please read carefully the Key Information Documents (KIDs) available on the website finecobank.co.uk
Fineco Newsroom is a compilation of articles written by our editorial partners. Fineco is not responsible for an article's content and its accuracy nor for the information contained in the online articles linked.
These articles are provided for information only, these are not intended to be personal recommendations on financial instruments, products or financial strategies.
If you're looking for this kind of information or support, you should seek advice from a qualified investment advisor.
Some of the articles you will find on the Newsroom feature data and information from past years. As per the very nature of the content we feature in this section of our website, some pieces of information provided might be not up to date and reliable anymore.
This advertising message is for promotional purposes only. To view all the terms and conditions for the advertised services, please refer to the fact sheets and documentation required under current regulations. All services require the client to open a Fineco current account. All products and services offered are dedicated to Fineco account.