What's the difference between CFD and investment?
Content by Fineco's partner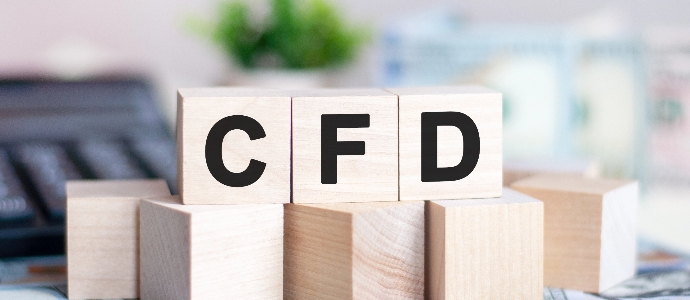 difference between cfd and invest
CFD or invest: which is it better?
CFDs (contracts for difference) and traditional investing share some characteristics while being fundamentally different approaches to investing in global markets. Traditional investing is principally about investing in shares and other investments where there is ownership of an asset or set of assets. CFDs, on the other hand, are a type of derivative financial product, the price of which is dependent at any one time on the asset that the contract tracks.
CFDs and traditional investment: similarities
Both CFDs and traditional investing bet on the directional price movement of a given asset, that it will increase (long position) or decrease (short position) in value. CFDs, however, do not grant the buyer any ownership of the underlying asset.
Both CFDs and traditional investments like stocks have no defined time horizons, since CFDs and shorted stocks can be held as long as interest can be paid on the loaned capital or borrowed shares. This distinguishes CFDs from other derivatives like futures and options, which have time horizons defined by their expiration dates.
CFDs: main peculiarities
CFDs are leveraged products that allow investors to gain exposure to a far larger position in an asset than they would normally be able to with a given sum of money. But just like other leveraging methods, CFDs incur much higher risks than traditional investments since profits and losses are amplified relative to the initial capital invested.
When a CFD is purchased, the buyer seeks to profit from the difference between the current price of an asset and that asset's price at a future point. As the contract for a position is created, the buyer pays the broker who sells the contract a certain percentage of the overall value of the position ("margin"), usually between 2% and 20%.
The remaining value of the position is essentially lent to the buyer by the broker, who will charge the buyer interest on the lent money during the duration of the contract. After contracts are established and the asset's price begins to fluctuate, the buyers may have to put up additional margin money if the trade begins to go against them.
If buyers make money after they exit their positions, they keep the entirety of the margin they put up, plus the price differential gain. If they lose money after exiting, that money is subtracted from the margin pool. Like other investment brokerage products, if buyers cannot make a margin call at any point in time, their position is terminated.
Risks associated with CFDs
There are several risks associated with CFDs that are not associated with traditional investments (with the exception of over-the-counter (OTC) stocks). For every CFD issued, there exists counterparty risk from the party who owns the underlying assets that the contract is based upon. If the counterparty is negligent, it puts the buyer's capital at risk. CFDs are also not listed on any major exchanges and are instead traded over-the-counter within a broker network. This means less regulation of transactions and less oversight of broker activities.
Brokers can also pool margin capital from multiple buyers in a collective account, which exposes buyers to risk if there are multiple defaults on margin calls. Lastly, there is a risk if the underlying asset is or becomes illiquid, which can lead to being locked into CFDs or having CFDs terminated in unfavourable conditions.
Thus, it is very important when evaluating CFDs to weigh the risks of leverage, counterparties, brokers, regulations and liquidity. Investors should only invest with reputable brokers that are clear about the financial products they offer, including disclaimers about the risks of CFDs.
Investors should also be aware of all of the costs of holding CFDs over time, which include the aforementioned initial purchase cost, interest payments for capital borrowed and bid-ask spread differential cost, since CFDs are issued at the asking price of an asset and exited at the bid price, with the broker earning money on the difference.
Once these factors are taken into account, investors should ask themselves how CFDs fit into their larger investment strategy and risk tolerance.
Information or views expressed should not be taken as any kind of recommendation or forecast. All trading involves risks, losses can exceed deposits.
CFDs are complex instruments and come with a high risk of losing money rapidly due to leverage. 63.13 % of retail investor accounts lose money when trading CFDs with this provider. You should consider whether you understand how CFDs work and whether you can afford to take the high risk of losing your money.
Before trading CFDs, please read carefully the Key Information Documents (KIDs) available on the website finecobank.co.uk
Fineco Newsroom is a compilation of articles written by our editorial partners. Fineco is not responsible for an article's content and its accuracy nor for the information contained in the online articles linked.
These articles are provided for information only, these are not intended to be personal recommendations on financial instruments, products or financial strategies.
If you're looking for this kind of information or support, you should seek advice from a qualified investment advisor.
Some of the articles you will find on the Newsroom feature data and information from past years. As per the very nature of the content we feature in this section of our website, some pieces of information provided might be not up to date and reliable anymore.
This advertising message is for promotional purposes only. To view all the terms and conditions for the advertised services, please refer to the fact sheets and documentation required under current regulations. All services require the client to open a Fineco current account. All products and services offered are dedicated to Fineco account.