Smart investments: how to make them?
Content by Fineco's partner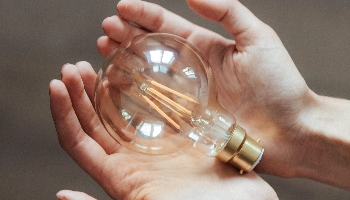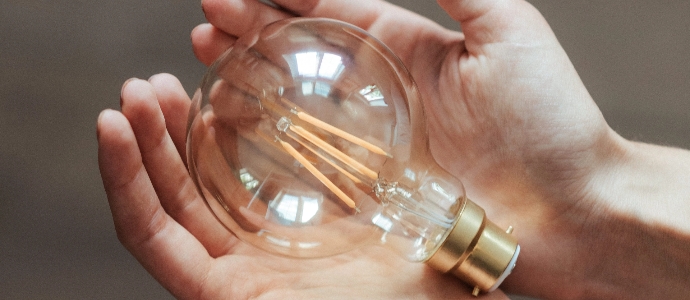 How to make smart investments? Six questions to ask yourself to learn how to invest your money smartly. Discover more on Fineco's Newsroom.
Smart investmentHow to invest smartlySmart investment strategies
Smart investments: a guide for beginners
Investing your savings is the best solution to prevent your money from losing value. Of course, it's important to invest smartly in order to reduce risk factors and make returns that are appropriate for your needs by choosing investments that are sustainable and suited to your profile.
Smart investing is without a doubt the best strategy to follow in these circumstances, especially for beginner investors. This approach allows you to make the right decisions by trying to reach your financial objectives and minimising risk. Here are a few useful tips.
How to invest smartly?
Smart investment strategies are based on a few basic principles. Firstly, you must choose investments that are sustainable for you, based on your own knowledge, the type of results you want to obtain and the risk that you're willing to tolerate.
It's not smart, for example, to invest in cryptocurrencies if you don't know these instruments well, or to invest in long-term bonds if you want to obtain short-term results and high returns. Smart investments require a careful initial assessment to understand which investments are best suited to your own needs and financial objectives.
You must also start to invest early on to obtain considerable long-term results. In this way you can take advantage of certain mechanisms, such as compound interest, in order to maximise your returns over the long-term. It's also important to invest consistently, for example, by allocating part of your salary each month to investments.
Furthermore, it's important to diversify your investments in order to minimise risk by monitoring your investments regularly and being patient. Often, the most common mistakes are made due to emotions, so it's important to control your feelings. You must also inform yourself and dedicate time to your training, a smart investment in yourself that ensures a high added value.
Six tips to invest your money smartly
To learn how to invest smartly, it's important to consider some key points. This is because investing is a gradual process that requires you to have an adequate level of awareness and to respect certain aspects that help you to make smart investments.
1. Define your investment objectives
The starting point for every investor is to define some objectives to achieve. Depending on your own needs, this could mean making a return in the short-term, protecting your savings from inflation or generating wealth in the long-term in order to have a certain amount of money by the time you retire.
2. Assess the risk/return ratio
Once you have established your objectives, you must start to assess suitable investments. In particular, assessing the risk/return ratio of every option is essential in order to find those that are actually suited to your needs. This analysis can be done independently, or by making use of a financial consultant's support.
3. Establish the risk level
Every type of investment entails risks, factors that must be acknowledged and correctly assessed in order to make informed and conscious decisions. The risk level is strictly linked to the potential return of investments; however, you can reduce the risk without reducing the return by lengthening the duration of the investments.
4. Research thoroughly
Investing without researching means taking on a huge risk, so before any action, it's essential to dedicate some time to research. It's important to know and understand which financial instruments to invest in by learning at least the basics of investing with high-quality online resources, books and courses.
5. Diversify your investments
Diversification is one of the smartest and most important investment strategies as it allows you to reduce the risk of all your investments going badly at the same time. You must diversify the type of investment, their geographical location and, if possible, the currency the investments are allocated to, for example, by using FinecoBank's multicurrency service.
6. Choose the right investments
With the right information, well-defined objectives and a diversification-oriented strategy, all that's left to do is choose the right investments. If you're a beginner, you might prefer simpler instruments, such as ETFS, investment funds and bonds; whereas, with a bit of experience, you might opt for shares and activities such as online trading.
Smart investing: mistakes to avoid
The smartest investments are made by avoiding certain mistakes, errors that can compromise your results and cause financial loss. One mistake to avoid is investing in products and sectors that you don't know well, without having studied these instruments properly in order to understand how they work, and which risks and opportunities they entail.
Investing in gold or cryptocurrencies like Bitcoin can be smart investments, but it depends on the objectives you want to achieve, your risk profile and your knowledge of these instruments. Gold is useful for protecting your capital when inflation is high, whereas cryptocurrencies entail a higher risk but can offer considerable short-term returns.
Smart investments are those that offer an adequate return for your needs based on a sustainable risk level. You can invest in any financial instrument; you just need to be aware of what you're doing and understand if these investments are suited to your strategy.
With FinecoBank you can make use of solutions suited to every need in order to make smart investments in line with your objectives. You can invest short-term with online trading via an online platform or the mobile app, open an ISA account for low-risk investments with tax benefits, or invest automatically via ETFs or funds, starting from just £50 a month with FinecoBank's regular investment plan.
Information or views expressed should not be taken as any kind of recommendation or forecast. All trading involves risks, losses can exceed deposits.
CFDs are complex instruments and come with a high risk of losing money rapidly due to leverage. 64.14% of retail investor accounts lose money when trading CFDs with this provider. You should consider whether you understand how CFDs work and whether you can afford to take the high risk of losing your money.
Before trading CFDs, please read carefully the Key Information Documents (KIDs) available on the website finecobank.co.uk
Fineco Newsroom is a compilation of articles written by our editorial partners. Fineco is not responsible for an article's content and its accuracy nor for the information contained in the online articles linked.
These articles are provided for information only, these are not intended to be personal recommendations on financial instruments, products or financial strategies.
If you're looking for this kind of information or support, you should seek advice from a qualified investment advisor.
Some of the articles you will find on the Newsroom feature data and information from past years. As per the very nature of the content we feature in this section of our website, some pieces of information provided might be not up to date and reliable anymore.
This advertising message is for promotional purposes only. To view all the terms and conditions for the advertised services, please refer to the fact sheets and documentation required under current regulations. All services require the client to open a Fineco current account. All products and services offered are dedicated to Fineco account.