Is Rolls-Royce a good buy for 2022?
Content by Fineco's partner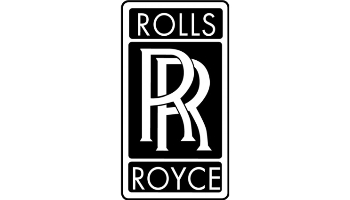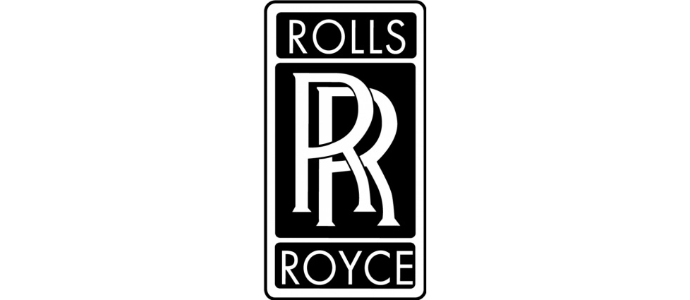 Is Rolls-Royce a good stock to buy during 2022? Discover more about the forecast for Rolls-Royce shares on Fineco's Newsroom.
Rolls Royce sharesAre Rolls Royce a goog buyIs Rolls Royce a buy
Is Rolls-Royce a good stock to buy now?
In 2022 Rolls-Royce shares fell by more than 26%, a performance that caused prices to fall below £100 per share. In view of this, many investors are asking themselves what to do about Rolls-Royce shares, with questions like "Should I buy Rolls-Royce shares?" or "Should I sell Rolls-Royce shares?".
In this in-depth article we will try to understand if it's better to buy or sell Rolls-Royce shares, by analysing the company's situation and weighing up the short and long-term prospects.
Is Rolls-Royce a buy?
The fall in price of Rolls-Royce shares could make purchasing them interesting; however, we must pay close attention to the company's actual ability to start growing again. Buying Rolls-Royce shares now means believing that the company is able to improve, despite the market being in a serious crisis.
Over the past two years, Rolls-Royce shares have been impacted by the crisis caused by the Covid-19 pandemic. In 2020 the stock dropped in value by 50% on the stock market, with a slight improvement in 2021 thanks to a recovery in consumption. However, in January stocks fell again, reporting a loss of 26% in the first few months of 2022.
Without a doubt, the news that the company's CEO, Warren East, will leave by the end of 2022 was not received well by investors. The Omicron variant also damaged the company at the beginning of 2022. However, things could change over the course of the year, especially due to the tourism sector's recovery.
However, we must also consider the fact that inflation is high, an aspect that reduces competitiveness between companies and increases manufacturing costs. This is mainly due to the price increase of raw materials, especially energy sources. The Central Bank's rising rates and Rolls-Royce's huge debt are also risk factors for the company, which must be carefully assessed before deciding whether to purchase Rolls-Royce shares.
Rolls-Royce shares forecast
An important part of Rolls-Royce's business comes from their production and maintenance of jet engines for the aviation sector, an area that is showing good signs of improving operating results. After a difficult two years, Rolls-Royce is recovering thanks to the increase in air traffic and has good prospects for 2022 and 2023.
After registering a loss of almost £2 billion in 2020, the company made a £10 million profit in 2021. This was possible thanks to the company's drastic intervention in 2021, with 9,000 job cuts and other reductions that allowed them to save £1.3 billion.
An alarming issue is Rolls-Royce's huge debt of almost £5.2 billion, an aspect that causes concern for the market and led their stocks to fall during the first few months of 2022. Rolls-Royce's debt could become harder to pay off, in fact the Bank of England has already increased interest rates and inflation is increasing, two factors that will penalise Rolls-Royce in relation to their debt reduction.
However, Rolls-Royce is investing in many strategic sectors, such as electric propulsion systems for aeroplanes through Rolls-Royce Electrical, an area that, according to the company's management, could ensure up to £5 billion in extra revenue by 2030. Rolls-Royce's track record is fairly inconsistent; however, it is still a company with good potential if you treat it as an investment with many risks.
Rolls-Royce shares: buy or sell?
Despite the long-term growth prospects, Rolls-Royce stocks are fairly difficult to assess at the moment. Many analysts and investors recommend waiting a bit before making a decision. For example, it would be good to analyse the change in company management first, to see who will take Warren East's place after 8 years in charge, or to better understand what effects the war in Ukraine will have on Rolls-Royce, especially due to the increase in price of certain raw materials like titanium (20% of the titanium used by Rolls-Royce comes from Russia).
In any case, you can speculate on Rolls-Royce's short-term stock prices using CFD trading, an approach that lets you invest in every price direction, even when shares lose value. Online trading could be a short-term solution for investing in Rolls-Royce stock before deciding whether or not to put the company's stock in your portfolio long term.
Information or views expressed should not be taken as any kind of recommendation or forecast. All trading involves risks, losses can exceed deposits.
CFDs are complex instruments and come with a high risk of losing money rapidly due to leverage. 64.14% of retail investor accounts lose money when trading CFDs with this provider. You should consider whether you understand how CFDs work and whether you can afford to take the high risk of losing your money.
Before trading CFDs, please read carefully the Key Information Documents (KIDs) available on the website finecobank.co.uk
Fineco Newsroom is a compilation of articles written by our editorial partners. Fineco is not responsible for an article's content and its accuracy nor for the information contained in the online articles linked.
These articles are provided for information only, these are not intended to be personal recommendations on financial instruments, products or financial strategies.
If you're looking for this kind of information or support, you should seek advice from a qualified investment advisor.
Some of the articles you will find on the Newsroom feature data and information from past years. As per the very nature of the content we feature in this section of our website, some pieces of information provided might be not up to date and reliable anymore.
This advertising message is for promotional purposes only. To view all the terms and conditions for the advertised services, please refer to the fact sheets and documentation required under current regulations. All services require the client to open a Fineco current account. All products and services offered are dedicated to Fineco account.