What is a retail investor?
Content by Fineco's partner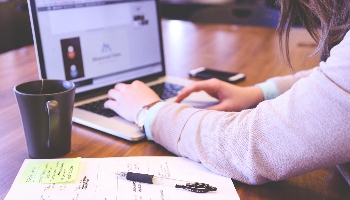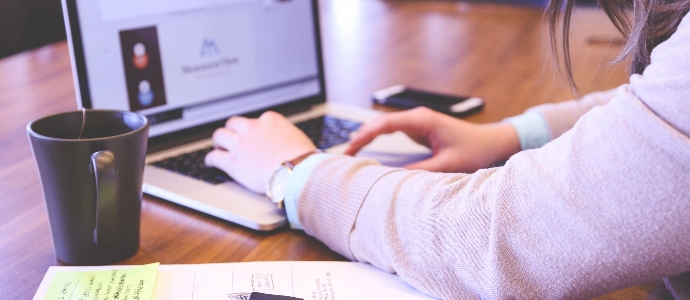 If you have a personal account with an investment platform or online broker that you use to buy, sell and hold investments, and you're not a professional investor, it's likely you're a retail investor. Here we explore what this means.
Retail investorsWhat is a retail investorRetail investing
Not all investors are the same, but you can differentiate between investors who invest professionally and those who invest personally. To be more specific, retail investors are non-professional individual investors who buy and sell a range of financial instruments such as shares, CFDs and funds.
Unlike institutional or professional investors, retail investing is done on an individual basis, with amounts and volumes that are often much smaller in comparison to those of specialised traders. Let's take a look at who retail investors are and what kind of investments they can make.
Retail investor: definition and types
Retail or non-institutional investors are investors who trade on the markets through an intermediary, such as a broker or a bank. They invest of their own accord and pursue personal goals, have their own capital that usually comes from their own savings and can have varying levels of understanding of the financial system.
A retail investor is someone who manages their own money, investing it in financial instruments that they consider suitable for their needs. In order to invest, they have to open an investment account with an authorised intermediary, which in the UK must be authorised and overseen by the Financial Conduct Authority (FCA).
There aren't any particular types of retail investors, but it is possible to differentiate these investors according to their capital, risk profile and financial expertise. For example, there are retail investors who trade with a relatively small amount of capital of just a few thousand pounds, or people with a larger amount of money to invest in the markets.
Some retail investors choose to invest only in low-risk products, while others have a larger risk appetite and prefer riskier and potentially more profitable activities. The same is true for financial know-how, with some retail investors lacking basic knowledge of the financial world, while others have more experience and have skills that in some cases can be equated to those of a professional investor.
Institutional investors vs retail investors
The two main types of investors are institutional and retail investors. Institutional investors are professionals, companies and organisations that have a lot of capital at their disposal. They generally have a privileged relationship with intermediaries and financial instrument issuers, pay lower fees than retail investors, and trade with significant volumes of money.
Institutional investors include investment funds, insurance companies, investment banks, hedge funds and some professional private equity investors. The capital invested by institutional investors is generally not owned by them, but by other people who entrust their savings to these organisations to invest it competently for them.
Retail investors, on the other hand, invest their own money and bear all the risks, but enjoy greater freedom in their choice of investments. They are completely independent in their financial decisions. Retail investors usually pay higher fees than institutional investors, however they don't have access to all the investment products that qualified and sophisticated traders do.
What do retail investors invest in?
Retail investors can invest in a wide range of financial instruments, from listed companies' shares to Forex trading. Can retail investors buy bonds? Yes, retail investors can also buy government and corporate bonds through banks and other authorised intermediaries.
Can retail investors invest in private equity? No, private equity is generally for institutional and professional investors, but the relevant authorities are considering opening private equity up to retail investors due to growing demand.
Broadly, retail investors can invest in shares, raw materials, Forex, bonds, ETFs, mutual funds, savings plans, CFDs, warrants, options and futures. In other words, , a retail investor can invest in traditional financial products and derivative instruments, depending on what the intermediary they use offers within its investment or trading platform.
For example, with FinecoBank retail investors have several investment solutions at their disposal, with competitive and transparent costs and access to savings vehicles and regular, automatic investing too. What's more, you can trade in a simple and accessible way, with over 26 global markets and thousands of financial products available.
Information or views expressed should not be taken as any kind of recommendation or forecast. All trading involves risks, losses can exceed deposits.
CFDs are complex instruments and come with a high risk of losing money rapidly due to leverage. 63.13 % of retail investor accounts lose money when trading CFDs with this provider. You should consider whether you understand how CFDs work and whether you can afford to take the high risk of losing your money.
Before trading CFDs, please read carefully the Key Information Documents (KIDs) available on the website finecobank.co.uk
Fineco Newsroom is a compilation of articles written by our editorial partners. Fineco is not responsible for an article's content and its accuracy nor for the information contained in the online articles linked.
These articles are provided for information only, these are not intended to be personal recommendations on financial instruments, products or financial strategies.
If you're looking for this kind of information or support, you should seek advice from a qualified investment advisor.
Some of the articles you will find on the Newsroom feature data and information from past years. As per the very nature of the content we feature in this section of our website, some pieces of information provided might be not up to date and reliable anymore.
This advertising message is for promotional purposes only. To view all the terms and conditions for the advertised services, please refer to the fact sheets and documentation required under current regulations. All services require the client to open a Fineco current account. All products and services offered are dedicated to Fineco account.