How many cryptocurrencies are there?
Content by Fineco's partner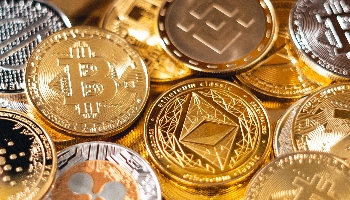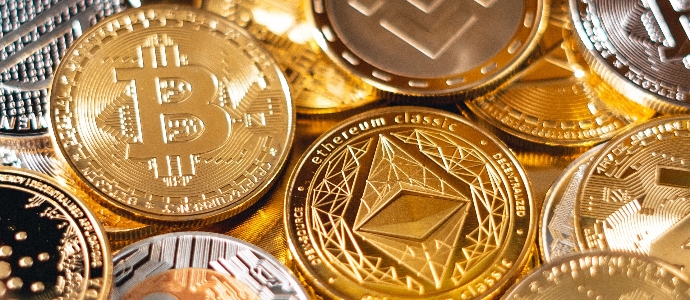 How many types of cryptocurrencies are there? Discover the list of major cryptocurrencies used by traders on Fineco's Newsroom.
CryptocurrenciesHow many cryptocurrencies are thereTrading
Different cryptocurrencies: how many crypto coins are there?
In recent years, cryptocurrencies have become particularly well-known across the globe, particularly in the investment sector. As well as Bitcoin (BTC), the most popular and well-known cryptocurrency, there are thousands of crypto coins in existence today. It is a very vast ecosystem which includes technologies like NFTs (Non-Fungible Tokens), Decentralised Finance (DeFi) and blockchain networks.
But how many cryptocurrencies are there on the market today? The number is constantly on the rise, so it's difficult to give an accurate answer. According to some estimates, there are more than 1,500 cryptocurrencies. However, this number could be underestimated. Let's look at what the main available cryptocurrencies are, what they are used for and what opportunities there are for investors.
How many major cryptocurrencies are there?
Cryptocurrencies are digital currencies, namely digital assets that are traded within a network called a blockchain. This name comes from the fact that the network is made up of a series of blocks, systems that must be validated before the requested operation is executed. Because of this, cryptocurrencies are considered to be a secure, efficient technology, and one that is able to ensure a certain level of confidentiality.
In 2009 Bitcoin was launched, the world's first cryptocurrency used to transfer money from one person to another in just ten minutes, regardless of the transaction amount. Over time, lots of alternatives to Bitcoin have been developed; these are technologies that perform the same operations as Bitcoin but more efficiently, for example by decreasing the operation's transaction times or validation costs.
On the other hand, other crypto technologies are different to Bitcoin; indeed, they allow you to exchange digital contracts, such as smart contracts, or they offer support for Decentralised Finance services. Other technologies are linked to NFTs, tokens that represent digital ownership of a specific virtual asset, such as digital artwork.
A list of cryptocurrencies and what they do
Listing every cryptocurrency in existence is near-impossible; however, in this in-depth article, we will offer you a quick guide to today's most important existing cryptocurrencies.
Ethereum (ETH)
The second global cryptocurrency by market cap is Ethereum (ETH), a blockchain network used to manage smart contracts. Today, the platform has evolved and also hosts many decentralised applications (dApps) by offering an innovative infrastructure for NFTs and DeFi applications. Ethereum's network is becoming more powerful, thanks to the move from the Proof-Of-Work (PoW) protocol used for example by Bitcoin, to Proof-of-Stake (PoS).
Tether (USDT)
Tether (USDT) is a stablecoin, that is, a more stable cryptocurrency than other altcoins like Bitcoin and Ethereum. The cost of altcoins is loosely linked to the market, based on supply and demand. Whereas the price of stablecoins is bound by a fiat reference currency; therefore, the price trend is less volatile. Tether is pegged to the American dollar and is considered to be a bridge currency between altcoin cryptocurrencies and fiat currencies, whose aim is to facilitate operations between the two currency types.
Ripple (XRP)
The fourth cryptocurrency by market cap is Ripple (XRP), a protocol that performs better than Bitcoin and ensures low-cost and fast transactions. This technology is used to transfer money internationally and is being used mainly by financial institutions. For the past few years, Ripple has been in litigation with the SEC, The United States' securities and exchange commission, an issue that has limited Ripple's presence on trading platforms.
Binance Coin (BNB)
In the top 5 global cryptocurrencies by market cap, there is also Binance Coin (BNB), the official cryptocurrency of Binance exchange platform. It is a digital currency used for exchange operations within the platform, in order to simplify operations and take advantage of certain benefits such as discounts and lower commission. The Chinese Stock Exchange is one of the most important in the world for cryptocurrency exchange, that is, the use of fiat currencies such as the British sterling or the American dollar to purchase cryptocurrencies such as Bitcoin and Ethereum.
USD Coin (USDC)
The second stablecoin by market capitalisation is USD Coin (USDC), a cryptocurrency with a stable price pegged to the American dollar. It is an Ethereum token that allows you to keep cryptographic codes within a crypto wallet that is compatible with Ethereum. USD Coin allows you to transfer money internationally in seconds, using your cryptocurrency wallet directly, for example to pay wages and issue loans quickly and easily.
Cardano (ADA)
Cardano (ADA) is also in the top ten cryptocurrencies. It is an altcoin that is considered to be more sustainable and efficient compared to others due to the low energy consumption of its blockchain network. Cardano uses the Proof-of-Stake protocol, which is also used by Ethereum 2.0 following its update. In fact, the project was created by Charles Hoskinson, one of the founders of Ethereum. It is a new technology that is still being developed; however, it is considered to be a genuine alternative to Ethereum.
Polkadot (DOT)
Polkadot (DOT) is a new disruptive crypto technology, that is, a new-generation solution designed to further develop the initial crypto technologies. In particular, Polkadot is considered to be the blockchain of all blockchains. In fact, it aims to make blockchain networks interoperable and multichannel. The Polkadot protocol was created to facilitate interconnection between blockchain infrastructures in order to perform operations using more than one network at the same time easily and intuitively.
Dogecoin (DOGE)
Dogecoin (DOGE) is a speculative cryptocurrency that rose to prominence following the GameStop shares affair and numerous tweets by Elon Musk, Tesla and SpaceX's histrionic leader. It wasn't designed for a specific purpose; this is why it is used by investors for speculative operations and its market price is highly volatile. Its future is uncertain, at least until it finds a specific purpose in the world of crypto technology.
Shiba Inu (SHIB)
Shiba Inu (SHIB) brings to a close the list of top ten global cryptocurrencies by market cap. It is a meme-token that is very popular with young investors, and is a cryptocurrency that was created in October of 2020 along the same lines as Dogecoin. Shiba Inu's protocol is also based on Ethereum's infrastructure; in fact, it is programmed to be used on Ethereum's system. It is Dogecoin's direct rival, as it is a speculative cryptocurrency used for short-term investment operations when trading CFDs.
Information or views expressed should not be taken as any kind of recommendation or forecast. All trading involves risks, losses can exceed deposits.
CFDs are complex instruments and come with a high risk of losing money rapidly due to leverage. 63.13 % of retail investor accounts lose money when trading CFDs with this provider. You should consider whether you understand how CFDs work and whether you can afford to take the high risk of losing your money.
Before trading CFDs, please read carefully the Key Information Documents (KIDs) available on the website finecobank.co.uk
Fineco Newsroom is a compilation of articles written by our editorial partners. Fineco is not responsible for an article's content and its accuracy nor for the information contained in the online articles linked.
These articles are provided for information only, these are not intended to be personal recommendations on financial instruments, products or financial strategies.
If you're looking for this kind of information or support, you should seek advice from a qualified investment advisor.
Some of the articles you will find on the Newsroom feature data and information from past years. As per the very nature of the content we feature in this section of our website, some pieces of information provided might be not up to date and reliable anymore.
This advertising message is for promotional purposes only. To view all the terms and conditions for the advertised services, please refer to the fact sheets and documentation required under current regulations. All services require the client to open a Fineco current account. All products and services offered are dedicated to Fineco account.