How to spot trend trading opportunities?
Content by Fineco's partner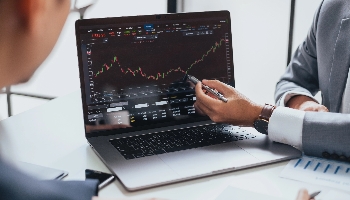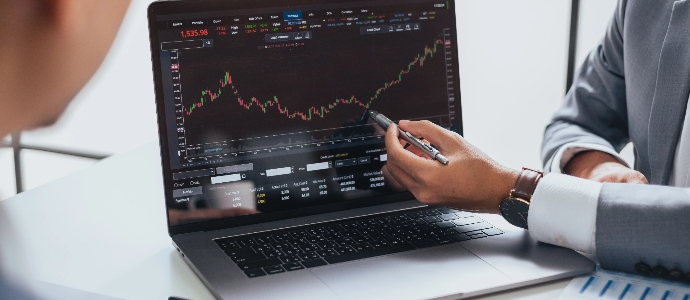 Learn more about trend trading and how to follow the trend in trading with the in-depth analysis by Fineco's Newsroom.
Trend tradingTrading strategyHow to follow a trend
How to follow a trend in trading?
All assets on the financial markets are subject to trends, upwards or downwards movements that determine the direction of an asset's price. Taking advantage of these mechanisms to invest is called trend trading, namely operating on the market by opening positions based on trends.
The difficulty lies in identifying trends and understanding whether to open short or long positions, using technical analysis indicators to study a series of dynamics carefully. Let's look at what trade trending is, how it works exactly and how to invest with a trend trading strategy.
Trend trading: a definition
Trend trading is an investment activity that tends to take advantage of the downwards and upwards trends of asset prices. In fact, traders that operate with trend trading strategies open long positions when they come across a bull trend or open short positions when they identify a bear trend.
Obviously, you must know how to identify a trading trend; in fact, it's not easy to identify market trends and, above all, understand when the right moment to invest is. To do this, you must be experienced and skilled in technical analysis, two essential requirements for trend-following profitably and limiting risk.
How to follow a trend in trading
To follow a trading trend, you must start with a technical analysis, using charts and indicators to study price behaviours. Parameters like supports and resistances, patterns and volatility help to understand trend formations and behaviours, obtaining fundamental insight to plan a valid trend trading strategy.
In fact, a trader that invests in trends must know when the price will continue to increase in order to open a long position or foresee if the price will continue to decrease to open a short position. Furthermore, it's important to identify support and resistance within your own risk management strategy and to efficiently set up automatic stop loss and take profit orders.
In this way, you can manage risk in trend trading, protecting yourself from errors and unexpected trend inversions that can cause a loss. In these circumstances it's essential to close the position at the right moment in order to invest sustainably and resiliently over the long-term and reducing risks in the short-term.
The best indicators that reveal trends are:
Moving averages
Moving Average Convergence Divergence (MACD)
Relative Strength Index (RSI)
On-balance Volume (OBV)
These indicators allow you to study the various facets of trends, including support and resistance levels, momentum, trading volume and trend strength.
Does trend trading actually work?
Trend trading is an approach used by many traders as it allows them to invest in the markets using technical analysis. Naturally, discovering the right trends to invest in every time is impossible; in fact, the activity involves inevitable successes and losses over time, an aspect that you must know how to handle and balance optimally.
In fact, trend trading works well when you are able to limit losses by optimising long-term performances through careful risk management. Furthermore, you must create a suitable strategy for investing in trends, by learning to manage also psychological factors as certain situations can compromise the results of transactions.
What is a trend trading strategy?
A trend trading strategy is a plan that enables to invest by following trends, based on a series of personalised factors, some technical analysis indicators and rules for entering and exiting positions. In fact, trend trading can be performed in various ways by establishing appropriate rules for your own needs and at a certain risk tolerance.
In fact, certain traders adopt a more cautious approach, waiting for a higher number of trend confirmations before opening a position. Whereas others take on a higher risk to try to obtain a potentially higher profit by reducing the level of risk protection.
Investing in trend trading involves proper timing since it's not only important to identify trends but it's essential to invest and close the position at the right time. The aim is to try to take maximum advantage of the trends; however, you can also settle for a smaller margin with lower risks, a totally personal choice to be made based on your online trading objectives.
Information or views expressed should not be taken as any kind of recommendation or forecast. All trading involves risks, losses can exceed deposits.
CFDs are complex instruments and come with a high risk of losing money rapidly due to leverage. 63.13 % of retail investor accounts lose money when trading CFDs with this provider. You should consider whether you understand how CFDs work and whether you can afford to take the high risk of losing your money.
Before trading CFDs, please read carefully the Key Information Documents (KIDs) available on the website finecobank.co.uk
Fineco Newsroom is a compilation of articles written by our editorial partners. Fineco is not responsible for an article's content and its accuracy nor for the information contained in the online articles linked.
These articles are provided for information only, these are not intended to be personal recommendations on financial instruments, products or financial strategies.
If you're looking for this kind of information or support, you should seek advice from a qualified investment advisor.
Some of the articles you will find on the Newsroom feature data and information from past years. As per the very nature of the content we feature in this section of our website, some pieces of information provided might be not up to date and reliable anymore.
This advertising message is for promotional purposes only. To view all the terms and conditions for the advertised services, please refer to the fact sheets and documentation required under current regulations. All services require the client to open a Fineco current account. All products and services offered are dedicated to Fineco account.