Growth stocks: what they are and examples
Content by Fineco's partner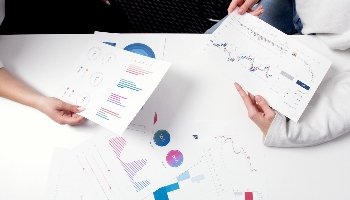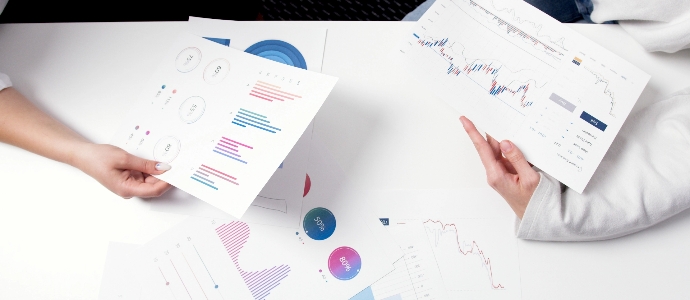 Growth stocks are particularly sought after and valued by traders and investors because they can offer very attractive investment opportunities. Here is how they work with some practical examples.
growth stockswhat is a growth stockgrowth stocks examples
Growth stocks are highly sought-after and valued by traders and investors, as they can offer very attractive investment opportunities. It goes without saying that it's not easy to find growth stocks. To make good investment decisions you also need to understand the characteristics of growth stocks and the market dynamics associated with them.
Whether growth stocks are right for you will depend on your investment strategy, financial goals and risk profile. Let's take a look at the definition of a growth stock with some practical examples to get a better understanding of what they are and how they differ from value stocks.
What is a growth stock
A growth stock is a listed company stock that has a high growth rate above the market average. They are characterised by a high P/E (price/earnings) ratio, as they are typically the stocks of companies that don't generate much profit. This is because they reinvest all their profits in order to grow rapidly. For the same reason, growth stocks often don't pay dividends to shareholders.
As a rule, investors don't expect these companies to generate earnings because they are in a phase of business expansion, but they are expected to grow in the future. They are often innovative companies, which offer new products and services on the market and have global growth potential. They are often also companies with low capitalisation. In contrast, companies with higher capitalisation tend to grow moderately or stagnate.
Because of their issuing company's expected accelerated growth rate, growth stocks can offer a higher potential return on investment than other stocks. However, these stocks are also riskier, as they tend to be associated with young companies with fewer financial resources and potentially a business that has not yet been validated. They're also generally more expensive to buy because they are highly sought after, are subject to greater volatility and are strongly influenced by economic cycles.
Growth stocks examples
There are numerous examples of growth stocks, especially in the technology sector. All of the tech giants such as Google (GOOGL), Facebook (META), Microsoft (MSFT), Amazon (AMZN) and Apple (AAPL) have been growth stocks in the past and until 2021 had double-digit growth rates higher than the market average. Today, however, they are slowing down, indicating the possible beginning of a maturity phase.
Stocks with accelerated growth also include Tesla (TSLA), Netflix (NFLX) and Uber (UBER), as well as many emerging small and medium-sized companies that are beginning to grow. In general, growth stocks are stocks that perform better than the market or their sector, with many investors buying these stocks and pushing up their price.
An example could be a new biotech company's stock, a start-up that is working on a new cure for a disease that affects millions of people around the world. Investors might find the research promising and start buying the company's shares, pushing the stock up.
Value stocks vs growth stocks: the difference
Growth stocks should not be confused with value stocks, as they are hugely different. Growth stocks are stocks with a high purchase price, relatively speaking, because they are sought after by traders and investors, so they are often traded above their real market value.
Value stocks, on the other hand, are undervalued by investors, so they are priced below their actual intrinsic value. Value stocks tend to be stocks with low but steady growth, companies with a solid business that can grow and expand for many years due to solid company fundamentals.
Which are the best growth stocks?
As far as the UK stock market is concerned, among the best growth stocks at the moment according to commentators are stocks such as Softcast (SCT), Water Intelligence (WATR), ASOS (ASC) and Games Workshop Group (GAW). Other interesting growth stocks to monitor are Halma (HLMA), Kainos Group (KNOS) and Smithson Investment Trust (SSON).
Growth stocks to monitor on the New York Stock Exchange include Canadian Solar (CSIQ), Palomar Holdings (PLMR), Constellation Energy Corp. (CEG), United Rentals (URI) and Match (MTCH).
What counts as a growth stock can vary between different investors and it's important that you do your research and establish your own criteria and parameters to apply for identifying them.
To reduce risk, adopting a diversified investment strategy is essential. One way to do that is by choosing both growth and value stocks to better balance risk. If you make a mistake, the price of a growth stock can suddenly collapse, which is why you should also use tools that help limit this risk, for example by setting up stop losses.
With Fineco, you can invest online in UK, EU and US growth stocks on favourable terms, with access to modern web, desktop and mobile investment platforms and online trading all backed by the security of a large European bank.
Information or views expressed should not be taken as any kind of recommendation or forecast. All trading involves risks, losses can exceed deposits.
CFDs are complex instruments and come with a high risk of losing money rapidly due to leverage. 62.02% of retail investor accounts lose money when trading CFDs with this provider. You should consider whether you understand how CFDs work and whether you can afford to take the high risk of losing your money.
Before trading CFDs, please read carefully the Key Information Documents (KIDs) available on the website finecobank.co.uk
Fineco Newsroom is a compilation of articles written by our editorial partners. Fineco is not responsible for an article's content and its accuracy nor for the information contained in the online articles linked.
These articles are provided for information only, these are not intended to be personal recommendations on financial instruments, products or financial strategies.
If you're looking for this kind of information or support, you should seek advice from a qualified investment advisor.
Some of the articles you will find on the Newsroom feature data and information from past years. As per the very nature of the content we feature in this section of our website, some pieces of information provided might be not up to date and reliable anymore.
This advertising message is for promotional purposes only. To view all the terms and conditions for the advertised services, please refer to the fact sheets and documentation required under current regulations. All services require the client to open a Fineco current account. All products and services offered are dedicated to Fineco account.