Trading forex for beginners: all the tips
Content by Fineco's partner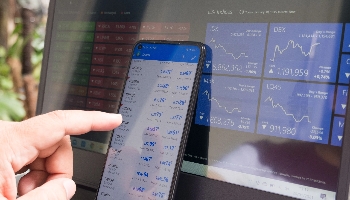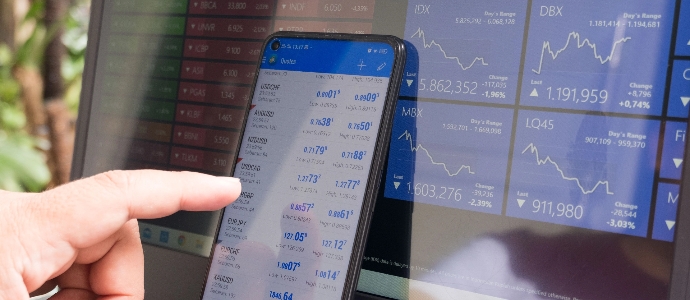 The foreign exchange (forex) market can be an attractive option for beginner investors as it is relatively accessible and intuitive. However, before you get started it's essential to know how to trade forex for beginners.
How to trade forex for beginnersHow to learn forex tradingForex trading
Understanding how to trade forex for beginners will help you avoid some common mistakes and get off on the right foot when getting started in this vast and liquid market, taking a prudent and conscious approach to forex trading in a gradual and conscious way.
Here are some important tips on forex trading for beginners.
How to start forex trading for beginners?
Forex trading is the activity of speculating on currency pairs in an attempt to make a profit, by exploiting the bullish and bearish movements in the value of each currency in that pair. It's common for private investors to do this through contracts for difference (CFDs), derivative financial instruments that allow you to open positions in any price direction.
The forex market is the most liquid in the world with many investment opportunities. To start investing in forex you just need to open a trading account and have a small amount of capital available to put in. Although CFDs are relatively simple instruments to use, it is important to know at least the basics of financial analysis before you get stuck in.
Here are all the steps you need to follow to start trading forex from scratch.
Open a trading account: to invest in forex, you must have a trading account with a specialised broker authorised by the Financial Conduct Authority (FCA). When choosing, there are several aspects you should consider, including trading costs, quality of service, operator reliability and available desktop and mobile technologies. With FinecoBank you can trade forex affordably and conveniently, taking advantage of low spreads starting at 0.8 pips and over 50 currency pairs to invest in.
Define a forex strategy: before you start investing, it's important to define a strategy. Firstly, you need to choose which currency pairs to invest in, starting with the most liquid ones such as USD/GBP and EUR/GBP. You should also define your investment goals, the level of risk you are willing to accept and the budget you are willing to use for forex trading, establishing precise rules for trading in a controlled way.
Learn technical and fundamental analysis: To trade forex as a beginner, it's also essential to know the basics of both technical and fundamental analysis. Technical analysis is used to study historical price trends through charts and indicators in order to identify trends and opportunities. Fundamental analysis helps you understand macroeconomic factors to improve your investment decisions.
Set up stop losses and take profits: when placing an order it's a must to set automatic orders, in the form of stop losses and take profits. These allow you to better manage risk by closing your position automatically if the price reaches a certain value. Your trading strategy and the indications from your technical analysis will help you define your stop loss and take profit values.
Managing emotions: in forex trading, beginners tend to make mistakes due to emotions and lack of experience, with the risk of making bad situations worse and completely losing control of the trade. It's easier said than done, but you should always try to manage psychological factors and only invest analytically. Once your order and stop losses/take profits have been set, don't be tempted to intervene, stick with your strategy.
Do not invest more than 2% of your capital in a single trade: last but not least, to trade forex as a beginner it's vital to manage your capital well. You should avoid using too much money in a single trade, even if it seems like a very profitable investment. Experts recommend never using more than 2% of your capital on a single trade, for example by opening positions with £10 if you have a total capital of £500.
How to learn forex trading?
If you want to achieve results and invest seriously in the currency market, forex trading for beginners is an activity that requires some knowledge. The most important skill you should be prepared to learn is technical analysis. Knowing how to use charts and indicators to study the price movements of forex pairs gives you the best chance of achieving successful outcomes.
You can get to grips with the basics of technical analysis for forex trading through books, free online material and courses; but a bit like learning to drive, it's combining theoretical study with practice that will help really learn about technical analysis. With time, you can do tests, evaluate strategies, correct mistakes and try new approaches to become better and better at analysing the market and planning investment strategies.
Information or views expressed should not be taken as any kind of recommendation or forecast. All trading involves risks, losses can exceed deposits.
CFDs are complex instruments and come with a high risk of losing money rapidly due to leverage. 63.13 % of retail investor accounts lose money when trading CFDs with this provider. You should consider whether you understand how CFDs work and whether you can afford to take the high risk of losing your money.
Before trading CFDs, please read carefully the Key Information Documents (KIDs) available on the website finecobank.co.uk
Fineco Newsroom is a compilation of articles written by our editorial partners. Fineco is not responsible for an article's content and its accuracy nor for the information contained in the online articles linked.
These articles are provided for information only, these are not intended to be personal recommendations on financial instruments, products or financial strategies.
If you're looking for this kind of information or support, you should seek advice from a qualified investment advisor.
Some of the articles you will find on the Newsroom feature data and information from past years. As per the very nature of the content we feature in this section of our website, some pieces of information provided might be not up to date and reliable anymore.
This advertising message is for promotional purposes only. To view all the terms and conditions for the advertised services, please refer to the fact sheets and documentation required under current regulations. All services require the client to open a Fineco current account. All products and services offered are dedicated to Fineco account.