COP27: progressing climate goals in an exceptional year
Content by Fineco's partner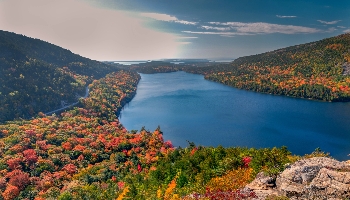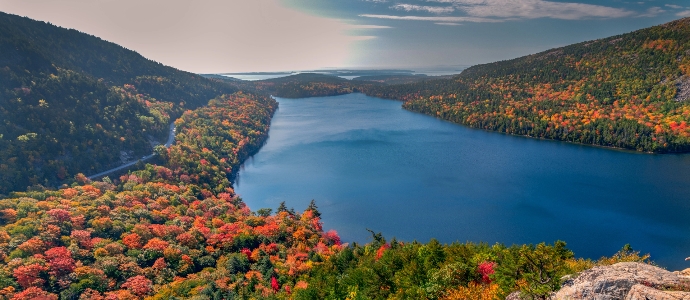 The COP 27 summit in Egypt followed a deeply challenging year. An important agreement on loss and damage was reached but otherwise very little progress was made. Targets can still be reached but countries need to take real climate finance action now.
COP27COP27 summitCOP27 conferenceclimate finance action
November's COP27 summit was set against the backdrop of the Ukrainian crisis. The war has exposed the world's reliance on Russian fossil fuels and may, in the longer-term, accelerate the adoption of renewable energy sources. However, in the short-term, increased use of liquified natural gas to replace Russian sources is putting the Paris Agreement's headline climate goals at risk. This was the inauspicious backdrop against which delegates met in Sharm el-Sheikh this year.
The countries came together having achieved few of the targets they had promised in COP26
The Climate Action Tracker found that "few governments have increased their 2030 targets, made new net zero commitments nor substantiated them", despite promises made at last year's talks in Glasgow. There were also concerns about the level of fossil fuel activists at the event - 636 fossil fuel lobbyists registered to attend and companies at COP27 agreed a number of gas and oil deals with international giants, including Shell and Total.
Professor Niklas Höhne, of CAT partner organisation NewClimate Institute, said "With governments focusing on the energy crisis, this has been a year of little action on the climate: almost no updated national climate targets for 2030 and no significant increase in participation in Glasgow initiatives on coal phase out, clean cars and methane… And without strong 2030 action, governments cannot reach net zero."
Against this backdrop, significant progress in climate finance action was unlikely. Nevertheless, many participants will have been hoping for more than COP27's limited achievements. The negotiations failed to secure an agreement to begin phasing out fossil fuels, a key aim for many attendees. The COP27 conference merely repeated the goals set down in Glasgow in 2021 to "phase down" the use of "unabated" coal. "Our planet is still in the emergency room," concluded António Guterres, the UN secretary-general.
COP27's one big success was a 'loss and damage' agreement between wealthier countries and poorer countries
This has long been a source of conflict. Rich nations have driven climate change through industrialisation, and, in general, it is the poorest countries that have paid the price. There has been discussion of compensation paid to countries hard-hit by climate change and this was finally agreed at COP27. Nearly 200 countries agreed to create a fund that can be used by the world's poorest countries to mitigate the effects of climate disasters.
The conference kept hopes of limiting global warming to 1.5 degrees alive, but only just
At the moment, the world is on course for warming of 2.4 degrees. This is if it sticks to its current targets for 2030 and only a limited number of countries have done so.
It has been an exceptional year. The Ukraine crisis has pushed governments back to fossil fuel as they have scrambled to replace Russian supply. In particular, dwindling Russian gas supply has forced European powers to use more liquefied natural gas (LNG). LNG is carbon-intensive, requiring supercooling natural gas to -162C, shipping it and returning it to a gaseous state at dedicated port terminals. This expansion in LNG supply will create an additional 1.9bn tonnes of CO2. Climate Action Tracker says this is "well above emission levels consistent with the IEA Net Zero by 2050 scenario".
The final text from the COP27 summit also called on global banks and financial institutions to revise their lending practices
Lower income countries have complained that they are leant money to repair climate change impacts, such as flooding, at exorbitant rates. The conference said banks needed to reform their practices and priorities to "ensure simplified access" along with a call to "define a new vision" so that they are "fit for the purpose of adequately addressing the global climate emergency".
This was not a conference that moved the dial on climate change, though the loss and damage agreement was important. The targets set by the Paris Agreement and by COP26 are still in place, and achievable – but only just. Equally, COP27 showed that setting targets is not enough. While the past year has been exceptional, and countries can be forgiven for a lack of progress, there cannot be too many more like it if climate change is to be kept to a minimum.
The Fineco platform lets you explore investment opportunities related to climate change by accessing thousands of products from more than 26 countries, with low fees and transparent pricing.
Information or views expressed should not be taken as any kind of recommendation or forecast. All trading involves risks, losses can exceed deposits.
CFDs are complex instruments and come with a high risk of losing money rapidly due to leverage. 62.02% of retail investor accounts lose money when trading CFDs with this provider. You should consider whether you understand how CFDs work and whether you can afford to take the high risk of losing your money.
Before trading CFDs, please read carefully the Key Information Documents (KIDs) available on the website finecobank.co.uk
Fineco Newsroom is a compilation of articles written by our editorial partners. Fineco is not responsible for an article's content and its accuracy nor for the information contained in the online articles linked.
These articles are provided for information only, these are not intended to be personal recommendations on financial instruments, products or financial strategies.
If you're looking for this kind of information or support, you should seek advice from a qualified investment advisor.
Some of the articles you will find on the Newsroom feature data and information from past years. As per the very nature of the content we feature in this section of our website, some pieces of information provided might be not up to date and reliable anymore.
This advertising message is for promotional purposes only. To view all the terms and conditions for the advertised services, please refer to the fact sheets and documentation required under current regulations. All services require the client to open a Fineco current account. All products and services offered are dedicated to Fineco account.