Brexit ISA: what that means for you?
Content by Fineco's partner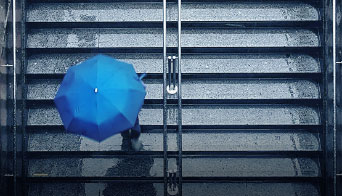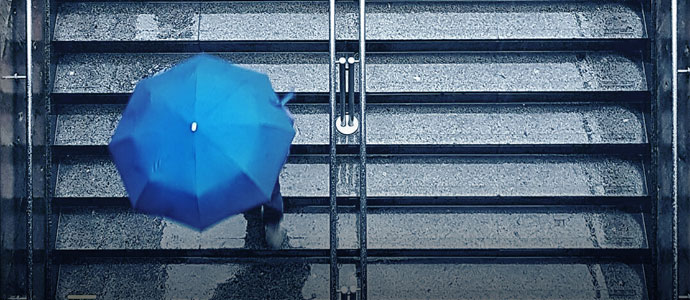 Are you worried about how Brexit might affect your investments? Discover on Fineco Newsroom which things to consider if you hold an ISA.
Brexit ISA Stocks and Shares ISA
How will Brexit affect your Stocks and Shares ISA?
Brexit has loomed large over the UK financial markets and economy for years now, plunging outlooks into murky gloom and castigating the FTSE 100 and other indexes that are a proxy for the domestic market's performance. But the recently signed Brexit deal casts the future in a more certain light. For the first time, the prospects for investors with stocks and shares Individual Savings Accounts (ISA) that are heavy on domestic securities may be brighter, or at least more quantifiable.
Brexit and undervaluation
Markets generally respond poorly to uncertainty, which undermines investor and consumer confidence. Meanwhile, environments where future movements are easier to predict usually lead to more favourable market conditions. With the finalization of the EU-UK exit deal on Christmas Eve of 2020, many unknowns about the split crystalized into certainties, despite the many details of the arrangement that still need to be hashed out.
This fact, together with the pace and reach of vaccinations in the UK, could mean that the domestic market is looking up and that investors with stocks and shares ISAs may be well served by looking close to home for UK stocks or funds that are undervalued and could be set to grow this year.
This strategy is in line with trends that many advisors are pointing out in the current investing environment. These trends include potentially overvalued growth stocks like big tech that could be creating a bubble on the verge of bursting and their antidote in value stocks and funds, which because of news cycles or other factors, are cheaper than is warranted by their performance.
Another pattern is rising bond yields and possibilities of inflation. Together with the more precise roadmap for Brexit, these trends may mean that ISA stocks and shares account investors should start looking to keep more investments on the Isles, with an emphasis on value.
Will Brexit change the rules for ISAs?
The rules for ISAs, whether of the cash, lifetime, stocks and shares, or innovative finance variety, are set by HM Revenue & Customs. They are a domestic affair, so they shouldn't be influenced by the re-brokering of EU-UK relations.
ISAs and staying the course
Though some more evident trends are beginning to emerge, it is impossible to know with certainty how the aftermath of Brexit will affect markets and, therefore, stock and share ISAs. Given the uncertainty inherent in all investing activity, investors would do well to follow some basic principles:
Take full advantage of your tax-advantaged accounts. As you probably already know, ISAs give you the possibility of investing up to £20,000 per year, tax-free. This means you owe no tax on capital gains, dividends or interest earned on this money, which can lead to enormous tax savings over time, and potentially offset losses caused by precarious political circumstances.
Diversify. In stocks and shares ISA, this means spreading your investments over different markets and also over different market segments (emerging, small-cap, large-cap, etc.). This diversity acts as a hedge since poor performance in one area could be offset by a stellar performance in another. In your overall portfolio, diversification means spreading your investments across different asset classes, depending on your investment goals, timeline, and risk tolerance.
If your goal is long-term savings, stay the course. Contingencies like Brexit and its repercussions will inevitably lead to ups and downs in the performance of a stocks and shares ISA or most any other investment portfolio. But if you are buying and holding investments for, say, retirement, this see-sawing likely won't matter in a decade or more. Selling off due to fear can often mean an investor realizes their losses instead of weathering the storm and awaiting the bounce-back in value that can be expected in a well-balanced and diversified portfolio.
For further advice about stocks and shares ISAs or other financial products offered by Fineco, contact us on 0800 640 6465 or by chat.
Information or views expressed should not be taken as any kind of recommendation or forecast. All trading involves risks, losses can exceed deposits.
CFDs are complex instruments and come with a high risk of losing money rapidly due to leverage. 62.02% of retail investor accounts lose money when trading CFDs with this provider. You should consider whether you understand how CFDs work and whether you can afford to take the high risk of losing your money.
Before trading CFDs, please read carefully the Key Information Documents (KIDs) available on the website finecobank.co.uk
Fineco Newsroom is a compilation of articles written by our editorial partners. Fineco is not responsible for an article's content and its accuracy nor for the information contained in the online articles linked.
These articles are provided for information only, these are not intended to be personal recommendations on financial instruments, products or financial strategies.
If you're looking for this kind of information or support, you should seek advice from a qualified investment advisor.
Some of the articles you will find on the Newsroom feature data and information from past years. As per the very nature of the content we feature in this section of our website, some pieces of information provided might be not up to date and reliable anymore.
This advertising message is for promotional purposes only. To view all the terms and conditions for the advertised services, please refer to the fact sheets and documentation required under current regulations. All services require the client to open a Fineco current account. All products and services offered are dedicated to Fineco account.