Best 10 investing trends for 2021
Content by Fineco's partner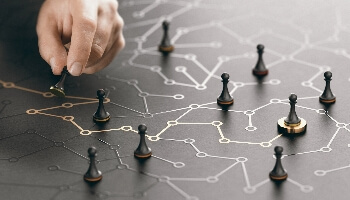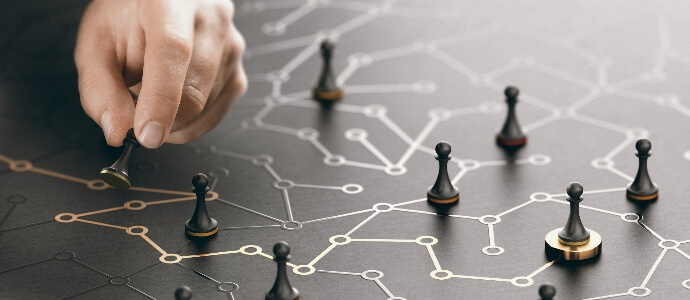 A guide to investment trends 2021: from ethical investing, technology and healthcare to China.
Investment trendsNew investment opportunitiesInvesting
Investment Trends: Where should you invest in 2021?
Just as investing in 2020 was dominated by COVID-19's impact on markets, investment trends in 2021 will continue to be ruled by the ripple effects of the pandemic and the recovery from it. Below we take a closer look at ten trends for investing in 2021.
Healthcare
As the world continues its efforts to clamp down on the coronavirus, companies developing vaccines and treatments are still grabbing headlines. However, these high-profile stocks tend to be volatile, in part because they are featured so prominently in the news. Less visible companies that participate in the supply chain of those treatments or the logistical process of distributing them (for example, cooling technology companies) also stand to gain, but perhaps without the wild swings brought on by speculation. The pandemic has also exposed opportunities for healthcare systems to improve by using technology, so biotech is an industry to watch.
Travel
While some industries, like healthcare, could be benefited by the ongoing response to COVID-19 itself, others will be favored as restrictions lift and the pandemic loses steam. There is now accumulated demand for travel stocks that suffered in 2020, like airline, hotel, and cruise lines. As consumer confidence and safety returns, this industry will be looking up.
Restaurants
This industry is expected to make a rebound similar to that of the travel sector. In fact, the share price of many restaurant chains shot up after initial announcements of successful vaccine trials toward the end of the last year.
Video conferencing softwares
Certain companies favored by the COVID-19 situation could actually see their fortunes fall in 2021. The bonanza of companies like Zoom, for example, is likely over, as people begin returning to the office. However, some patterns established during the pandemic, like remote working, may be here to stay to one degree or another, adding an additional level of uncertainty to the price movements of stocks that are tied closely to these trends.
Be ready for more uncertainty in 2021
Although recent health-related and political developments point to a year likely to be more stable than the last one, we haven't yet fully returned to the status quo. A prudent investment response to this outlook for 2021 is greater diversification to prepare for a variety of scenarios. Many investors may find it is a good time to bolster their emergency funds and expand their fixed-income investment portfolio.
Technology
Big tech's value skyrocketed over the last year, and its market dominance is undeniable. But many analysists foresee an impending slowdown for this sector. Firms like Amazon, Google, and Facebook face antitrust headwinds, and there are increasing pressures to unionize within the industry. At the same time, tech-reliant habits like remote working and online shopping became more entrenched in 2020, leading to gains that could be here to stay. Either way, the moves of tech sector stocks will continue to merit close attention in 2021.
China
The sleeping giant will likely continue to arise in 2021 following the flexing and stretching of its major bull run in 2020. Chinese start-ups like Tik-Tok are driving a continued tech boom, while political relations between the U.S.A. and China are expected to achieve a more solid equilibrium. Given these factors, people might pick this year to gain more exposure to China in their portfolios.
Cryptocurrencies
Most of these digital currencies have already seen a dizzying spike in value over the first months of 2021. Bitcoin, for example, has begun to attract more institutional attention, and some large investment firms have begun to offer the cryptocurrencies as an investment option. Although they still remain a highly volatile and speculative asset class, their disruptive potential and scope mean they are virtually guaranteed to continue making headlines in 2021.
Ethical Investing
All signs point to the continued rise of this type of investing in 2021. ESG (Environmental, Social, and Corporate Governance) funds saw substantial expansion in 2020, and climate-friendly investing is a cornerstone of this trend. With COP 26 set to be hosted in the UK in 2021 and the U.S.A. administration rejoining the Paris Agreement and expressing intentions of making renewables and climate change a central policy focus, this issue is unlikely to take a back burner any time soon.
Greater political stability
Despite continued epidemiological uncertainty, the prospect of more political stability has returned to key areas. Brexit is finished, and its ramifications, whether positive or negative, are at least more of a known quantity. In the U.S.A., a Biden presidency is viewed by many as a return to a more traditional and orderly way of doing business and politics. For investors, this means that in 2021 price movements may not be driven as heavily by political news cycles.
Investment trends are constantly evolving in response to current events and societal shifts, so stay tuned to the Fineco Newsroom to find out what is the next investment trend.
Information or views expressed should not be taken as any kind of recommendation or forecast. All trading involves risks, losses can exceed deposits.
CFDs are complex instruments and come with a high risk of losing money rapidly due to leverage. 62.02% of retail investor accounts lose money when trading CFDs with this provider. You should consider whether you understand how CFDs work and whether you can afford to take the high risk of losing your money.
Before trading CFDs, please read carefully the Key Information Documents (KIDs) available on the website finecobank.co.uk
Fineco Newsroom is a compilation of articles written by our editorial partners. Fineco is not responsible for an article's content and its accuracy nor for the information contained in the online articles linked.
These articles are provided for information only, these are not intended to be personal recommendations on financial instruments, products or financial strategies.
If you're looking for this kind of information or support, you should seek advice from a qualified investment advisor.
Some of the articles you will find on the Newsroom feature data and information from past years. As per the very nature of the content we feature in this section of our website, some pieces of information provided might be not up to date and reliable anymore.
This advertising message is for promotional purposes only. To view all the terms and conditions for the advertised services, please refer to the fact sheets and documentation required under current regulations. All services require the client to open a Fineco current account. All products and services offered are dedicated to Fineco account.