Alternative investment opportunities: infrastructure
Content by Fineco's partner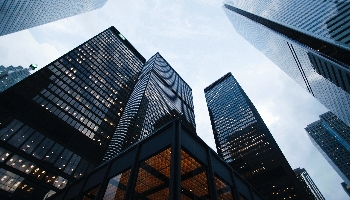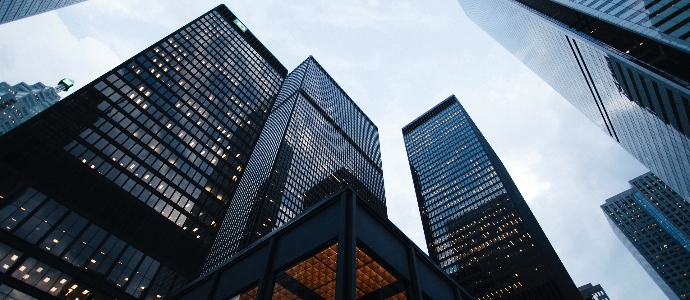 Infrastructure investing can play a key role for those seeking alternative investment opportunities. With efficient infrastructure essential for economic growth and a shift into digital and sustainability, it has fared well in challenging markets.
Alternative investment opportunitiesinfrastructure investmentsInfrastructure investingSustainable investment opportunitiesInfrastructure ETFs
Until the Ukraine crisis brought new pressures on government spending, global governments were falling over themselves to bring about an infrastructure revolution. Many saw this as a route to stronger growth, while also ushering a brave new era of clean energy provision. While the war has temporarily put it on the backburner, there is no doubt that infrastructure investing remains an important area of focus for policymakers across the globe.
Governments recognise that poor infrastructure holds back economic growth
There is economic value in agile, efficient networks. According to the Global Infrastructure Investor Association, around $3.3 trillion in infrastructure investments is needed annually to support global economic growth aspirations and provide citizens with essential services. It adds: "$5.1 trillion will need to be invested in rail, $7.5 trillion in water and $11.4 trillion in roads between 2016-2030 in order to keep pace with projected growth."
This creates real alternative investment opportunities. In recent years, infrastructure has been popular for its predictable inflation-adjusted cash flows, often backed by governments. It has become an alternative to fixed income as a source of stability in investment portfolios. At a time when traditionally defensive areas such as government bonds or blue-chip equities have proved volatile, infrastructure has been a ballast for portfolios.
Infrastructure can also bring sustainable investment opportunities
Infrastructure securities have been the top performing investment trust asset class over five years, with an average return of 175% To August 2022. Renewable energy infrastructure – assets such as wind and solar farms, or battery storage that help support the energy transition – has also been a popular sector. It saw the highest fund raising of any other sector for the first half of 2022 and for the full year 2021.
The move into renewable energy is a sign of the increasing diversity of the sector, away from conventional assets such as schools, hospitals or roads, and into areas such as digital infrastructure, including cell towers and data centres. There is also a growing range of funds specialising in logistics infrastructure, which supports ecommerce and the recent 're-shoring' trend, which aims to bring supply chains closer to home.
This gives investors a choice of investment options and risk profiles. Recent infrastructure ETF launches have included the Digital Infrastructure and Connectivity UCITS ETF, Triple Point Energy Efficiency Infrastructure Company and iShares Smart City Infrastructure UCITS ETF. Conventional infrastructure offers a steadier return, while these newer areas may deliver stronger capital growth.
What next for infrastructure investments?
The strong performance of the infrastructure sector would normally be a red flag, particularly as the sector has been partially propped up by the low interest rate environment. This has made the long-term cash flows available from infrastructure assets more attractive. Just as fixed income and technology have struggled in a climate of rising inflation and interest rates, infrastructure should be vulnerable as well.
However, most infrastructure contracts have inflation linkages built in – usually to CPI. This means that inflation pressures are usually reflected in higher values. This has seen the sector continue to thrive in the turbulent markets of 2022.
Equally, there remain strong tailwinds for infrastructure investments. Governments across the globe are committed to major infrastructure spending packages. The European Commission's Green Deal, for example, promises to mobilise €1trn for projects, including renewable energy projects, cleaner transport and the renovation of buildings. The US Senate passed a $1 trillion infrastructure bill in November 2021 designed to rebuild the nation's crumbling roads and bridges, while also building new energy infrastructure.
The move to renewable energy sources has been given renewed impetus by the war in Ukraine. Global governments are increasingly prioritising energy security as they have recognised the vulnerability of sourcing their energy from a rogue country. Renewable energy is one of the few answers to this problem.
All these initiatives will involve the private sector. Government finances have been decimated by the pandemic, leaving them with less money to invest. Countries such as Spain have led the way in these public/private initiatives. Its major infrastructure groups include Ferrovial, which owns Heathrow and ACS, which owns German construction group Hochtief, for example. London's long-awaited Crossrail had Spanish backers.
More traditional infrastructure investing also has its merits. It tends to offer a stable, inflation-adjusted income and steady capital growth and, as the first half of the year has shown, it can provide some portfolio protection at times of market weakness. There may be some rotation as fixed income yields become more appealing, but it still has some strong supporting factors.
Investors can choose from a variety of infrastructure options
There are plenty of general infrastructure funds, often investment trusts because assets tend to be illiquid and therefore better suited to a closed-ended structure. 3i or HICL, for example, will have a range of options. There is also a range of renewable energy infrastructure investment trusts, such as Greencoat UK Wind, JLEN Environmental Assets or Foresight Solar. Increasingly, there is also a range of specialist ETFs looking at digital infrastructure, clean energy or battery storage. Investors can also access some of the major infrastructure companies across the world.
Infrastructure has played an important role in protecting investors' portfolios over the last five years and continues to have plenty of tailwinds. Its in-built inflation protection and steady cashflows should give it support in a range of market environments.
If you are thinking of dipping your toe into infrastructure or any other kind of investing, Fineco offers a premium platform experience but at low prices. You can choose from options including open-ended funds, investment trusts and ETFs from 26 global markets.
Information or views expressed should not be taken as any kind of recommendation or forecast. All trading involves risks, losses can exceed deposits.
CFDs are complex instruments and come with a high risk of losing money rapidly due to leverage. 64.14% of retail investor accounts lose money when trading CFDs with this provider. You should consider whether you understand how CFDs work and whether you can afford to take the high risk of losing your money.
Before trading CFDs, please read carefully the Key Information Documents (KIDs) available on the website finecobank.co.uk
Fineco Newsroom is a compilation of articles written by our editorial partners. Fineco is not responsible for an article's content and its accuracy nor for the information contained in the online articles linked.
These articles are provided for information only, these are not intended to be personal recommendations on financial instruments, products or financial strategies.
If you're looking for this kind of information or support, you should seek advice from a qualified investment advisor.
Some of the articles you will find on the Newsroom feature data and information from past years. As per the very nature of the content we feature in this section of our website, some pieces of information provided might be not up to date and reliable anymore.
This advertising message is for promotional purposes only. To view all the terms and conditions for the advertised services, please refer to the fact sheets and documentation required under current regulations. All services require the client to open a Fineco current account. All products and services offered are dedicated to Fineco account.