What is forex trading, strategies & opportunities
Content by Fineco's partner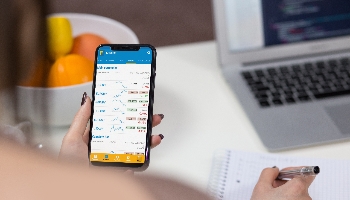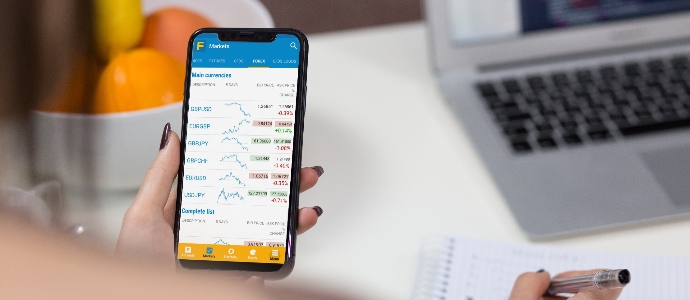 Trading a truly 24 hour market, gives opportunities every day for traders, how to pick the right trade? Discover more on Fineco Newsroom.
ForexForex tradingWhat is forexForex trading strategiesFX trading strategiesCurrency tradingCurrency market
Forex: currency trading on the Fineco Platform
Forex trading offers various opportunities but requires a good understanding of the relevant drivers and tools. The Fineco platform and Powerdesk have a range of resources to help inform forex trading strategies and conduct currency trading.
Foreign exchange (forex) markets offer a rich source of trading opportunities. They are large, liquid and volatile, which means plenty of price action for traders who understand the various market influences and trading tools to exploit. Here, we look at how you can approach forex (or FX) trading on the Fineco platform.
What is forex trading and how does it work?
Forex trading is the buying and selling of different currencies on an exchange. Traders simultaneously buy one currency and sell another, converting one into the other. These two currencies are known as a 'pair'.
There are a huge range of currency pairs available, accessible through the CFD FX tab on the Fineco platform. Among the most frequently traded are those with a Dollar base - the Dollar is the primary currency in every forex market: major currency trading options including Dollar versus Euro, Sterling or Yen. There are also commodity-based currencies such as the Australian Dollar, South African Rand or Chilean Peso, which are more influenced by the price of related commodities.
We suggest that new traders decide which currency market they are going to focus on and add them to their 'favourites' on the platform. As such, they will always appear on the left-hand side of the platform and traders can start building a picture of how the currency pairs respond to various market conditions and news.
The economic calendar can influence currency trading
The economic calendar is a primary trigger for forex market movements. It will include basic economic announcements such as GDP, manufacturing or consumer spending data for the various countries. Retail sales are another source of currency moves and it is also worth looking at central bank announcements. Even if interest rates don't change, forex markets will often respond to forecasts, particularly from the US Federal Reserve. Employment data and debt figures can also change the trajectory of different currencies. For key dates, consult Fineco's economic calendar, where all this information is housed.
'Currencies and commodities' news links directly to the Reuters platform and can be another valuable source to inform forex trading strategies. An announcement on, for example, UK GDP growth, will contain links to the data and analysis used to support the article. This will include, say, the performance of Sterling at key dates (such as the Brexit referendum, the UK leaving the EU and the pandemic slump). It will also show Sterling's recent performance compared to other currencies.
It is possible to map this information onto more technical analysis to judge support and resistance levels, plus recent momentum. As we discuss below, these are vitally important for deciding how and when to action forex trading strategies.
Momentum and support levels for currency pairs
It is possible to build charts of recent price performance in specific forex pairs using the Fineco platform. This can help traders judge whether markets are breaking out of normal trading patterns and therefore whether there are potential opportunities in individual markets.
Fineco's PowerDesk platform lets traders build a market map. By looking at long- or short-term price history, they can judge support and resistance levels for individual forex pairs. PowerDesk also has details of negative momentum versus positive momentum in the market for different time frames. It can also give an indication of market liquidity when trading futures, so traders can ensure best execution. If currency markets are trading between support and resistance levels, there are likely to be relatively few opportunities. It is only when they break out of this trading range that there may be opportunities to sell long or short on individual currency pairs. For example, if a currency pair has pushed through a specific resistance level and the next level is significantly higher, it is a higher probability trade.
Where there is less certainty, the system also allows traders to add on conditional trades. The PowerDesk functionality allows them to see the financial implications of different trades. These conditional trades may be stop loss or take profits – in reality 'if it goes below this level, buy', or 'if it goes above this level, sell'. This can be particularly important for short-duration trades.
In our recent webinar FX trading: signals to combine and fundamentals to watch with Rakesh Shah, we consider some of these forex (or FX) trading strategies and how they might work in practice. This is a valuable starting point for forex traders. You can also find out more about Powerdesk, Europe's most-used trading platform.
Information or views expressed should not be taken as any kind of recommendation or forecast. All trading involves risks, losses can exceed deposits.
CFDs are complex instruments and come with a high risk of losing money rapidly due to leverage. 62.02% of retail investor accounts lose money when trading CFDs with this provider. You should consider whether you understand how CFDs work and whether you can afford to take the high risk of losing your money.
Before trading CFDs, please read carefully the Key Information Documents (KIDs) available on the website finecobank.co.uk
Fineco Newsroom is a compilation of articles written by our editorial partners. Fineco is not responsible for an article's content and its accuracy nor for the information contained in the online articles linked.
These articles are provided for information only, these are not intended to be personal recommendations on financial instruments, products or financial strategies.
If you're looking for this kind of information or support, you should seek advice from a qualified investment advisor.
Some of the articles you will find on the Newsroom feature data and information from past years. As per the very nature of the content we feature in this section of our website, some pieces of information provided might be not up to date and reliable anymore.
This advertising message is for promotional purposes only. To view all the terms and conditions for the advertised services, please refer to the fact sheets and documentation required under current regulations. All services require the client to open a Fineco current account. All products and services offered are dedicated to Fineco account.